A busy weekend was had by all and a rest day on Monday was very welcome.
Janet and Gill part of the weekend team processing finds – the other two not in the photo were Helen and Liz. This is the back office otherwise known as the Heritage Centre in Boxford.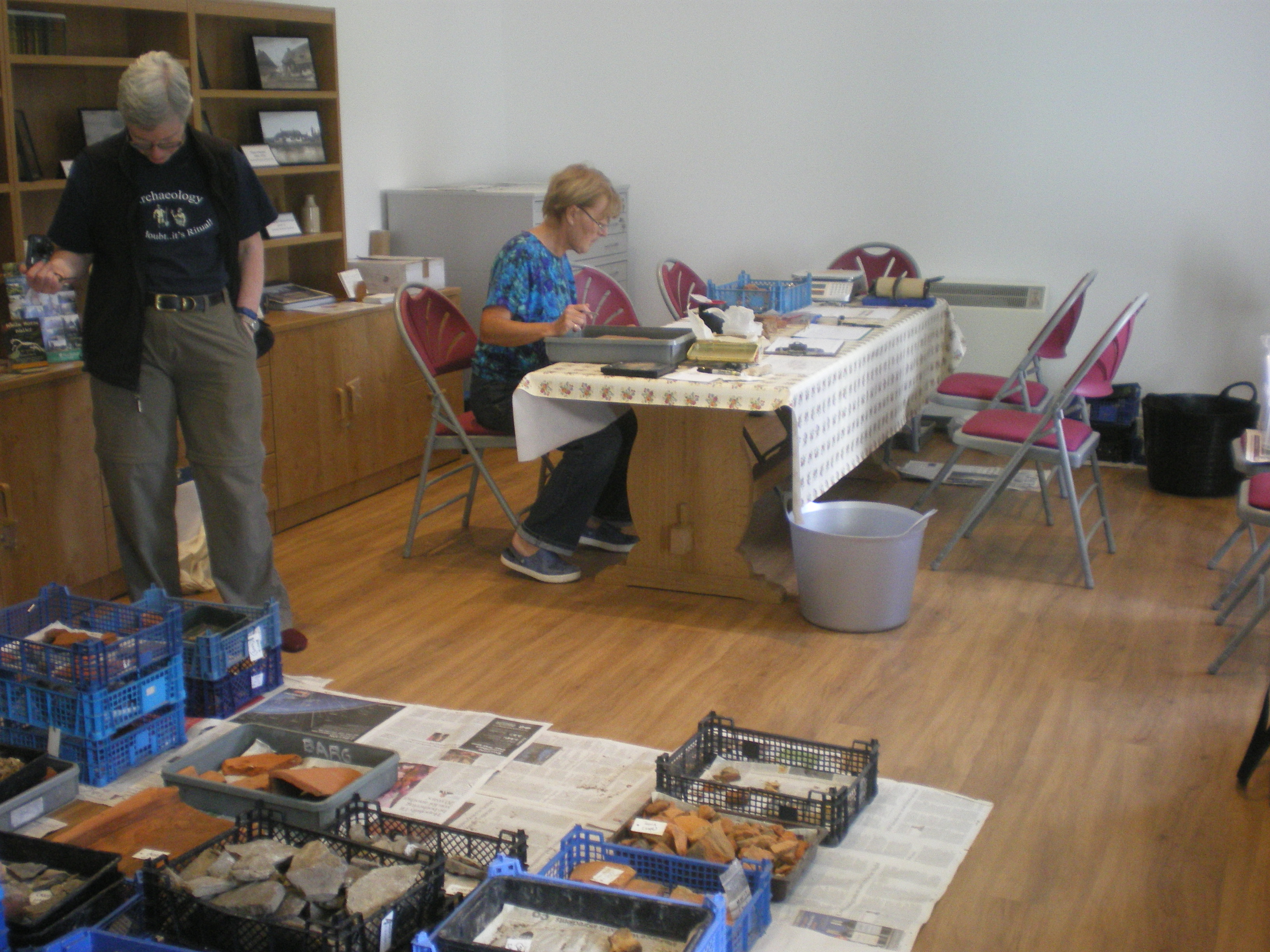 Quite a lot to work through without what is on site!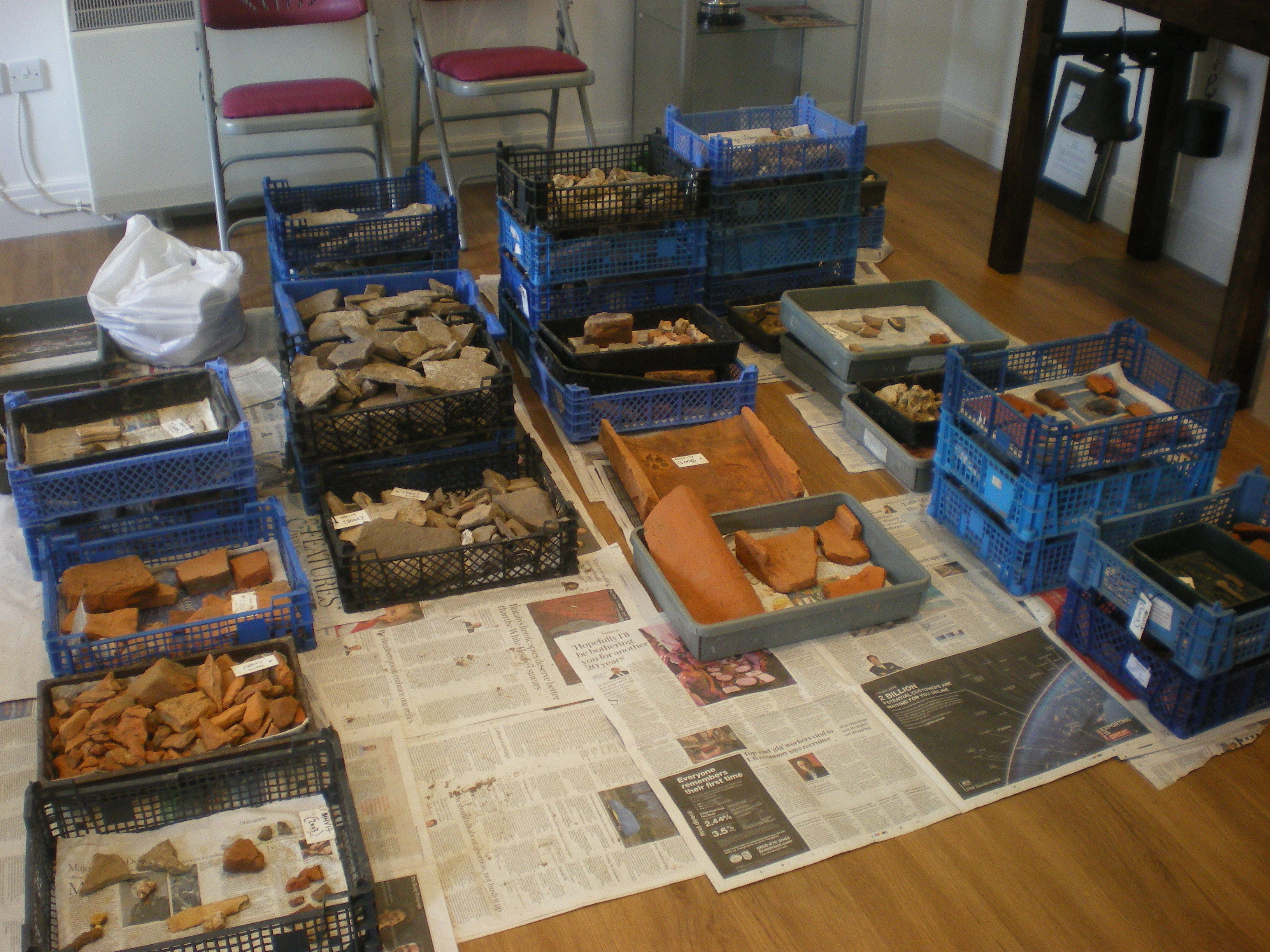 One special tegula or Roman tile – nearly complete with a paw print and if you look carefully at the bottom you will see the maker's mark or signature- a kind of semi-circle.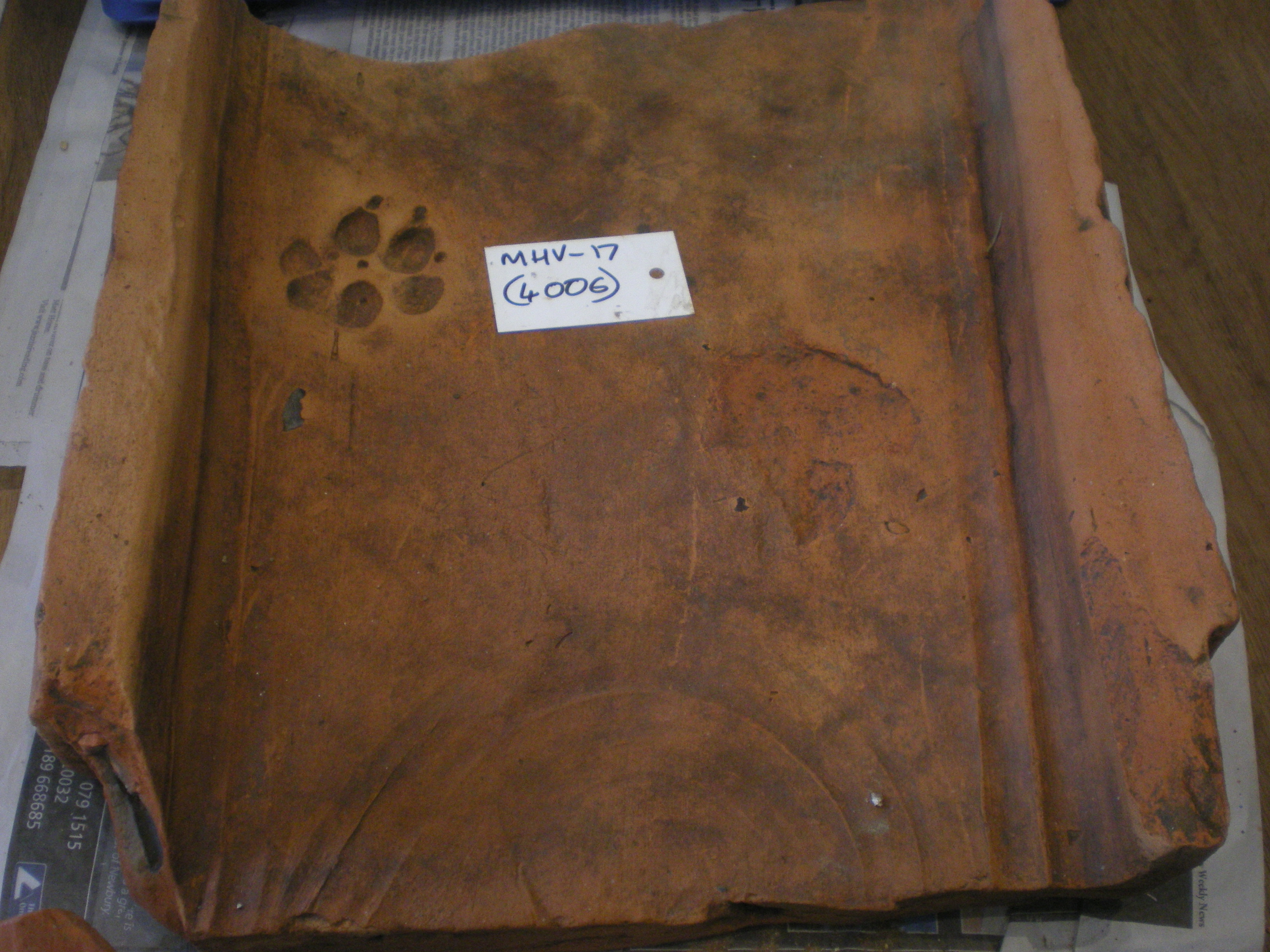 Believed to be a plunge pool in a bath suite from trench 1. At the moment it looks more like a paddling pool! Needs a bit more digging! You can see the special pink coloured water proofing plaster that the Romans used.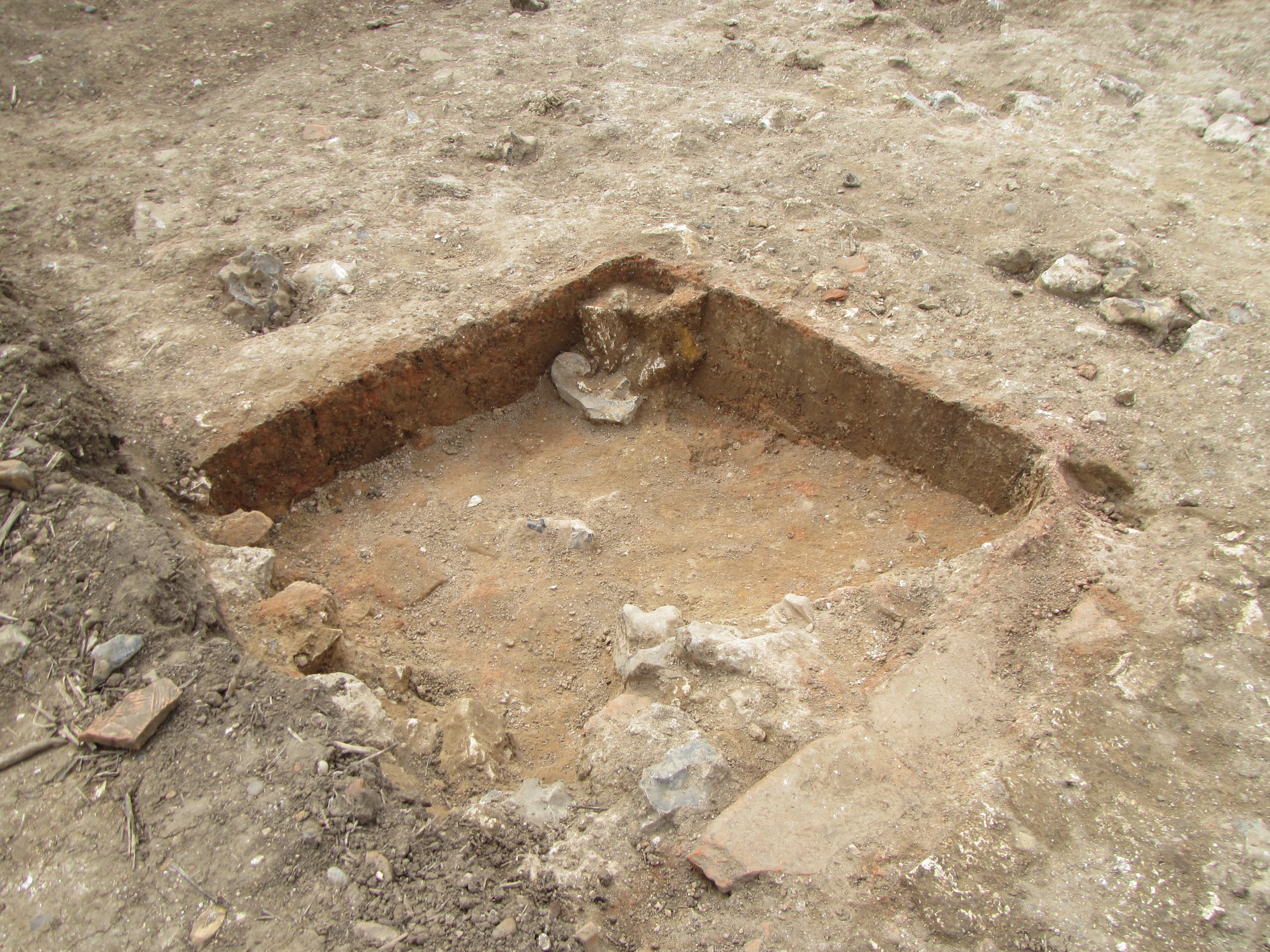 Cleaning walls in trenches 1,3 and 4 so that external and internal walls are clearly defined. Here Agata and Freya.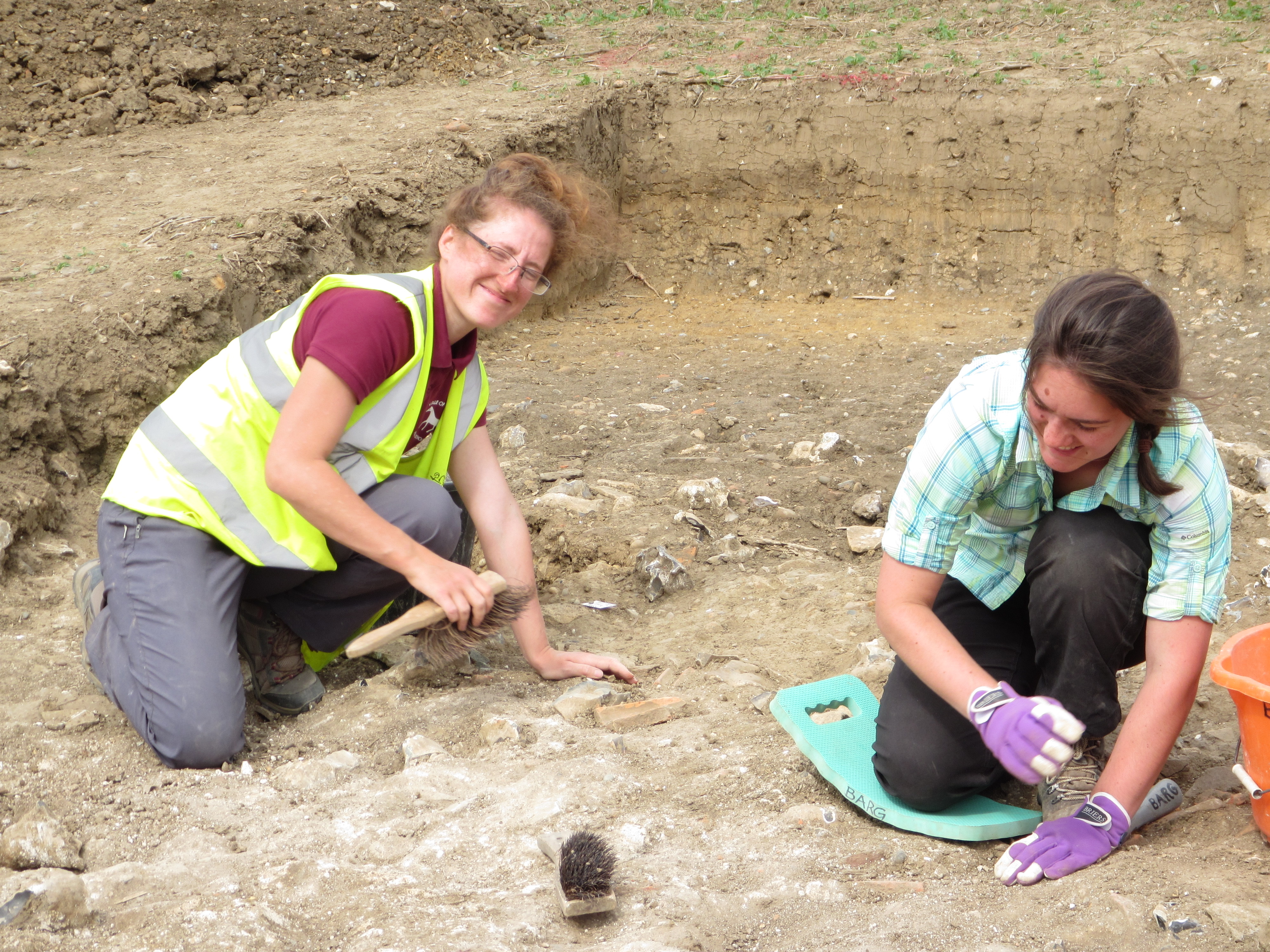 Roger in trench 4 – the smaller of the two buildings.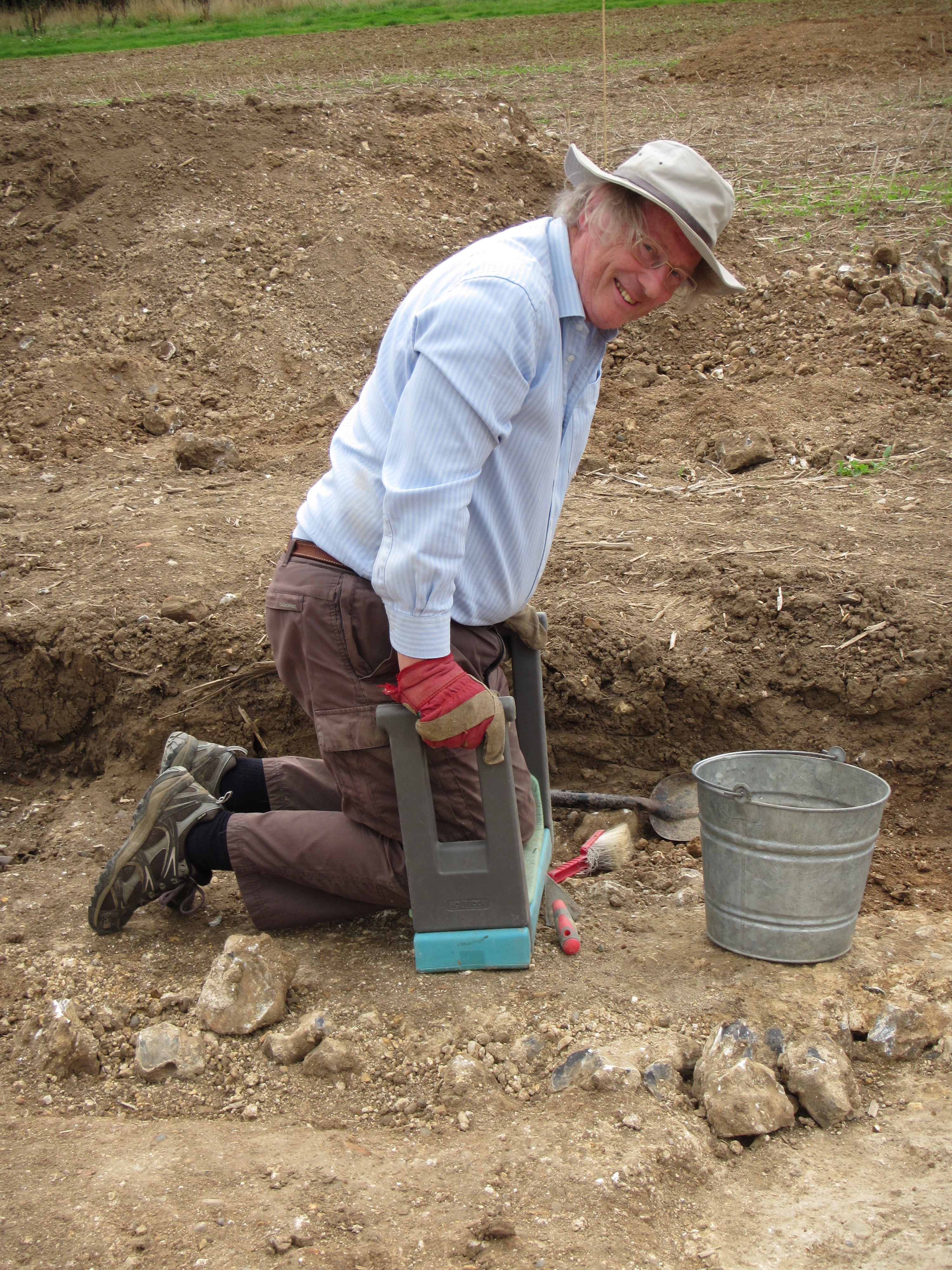 Tina also in trench 4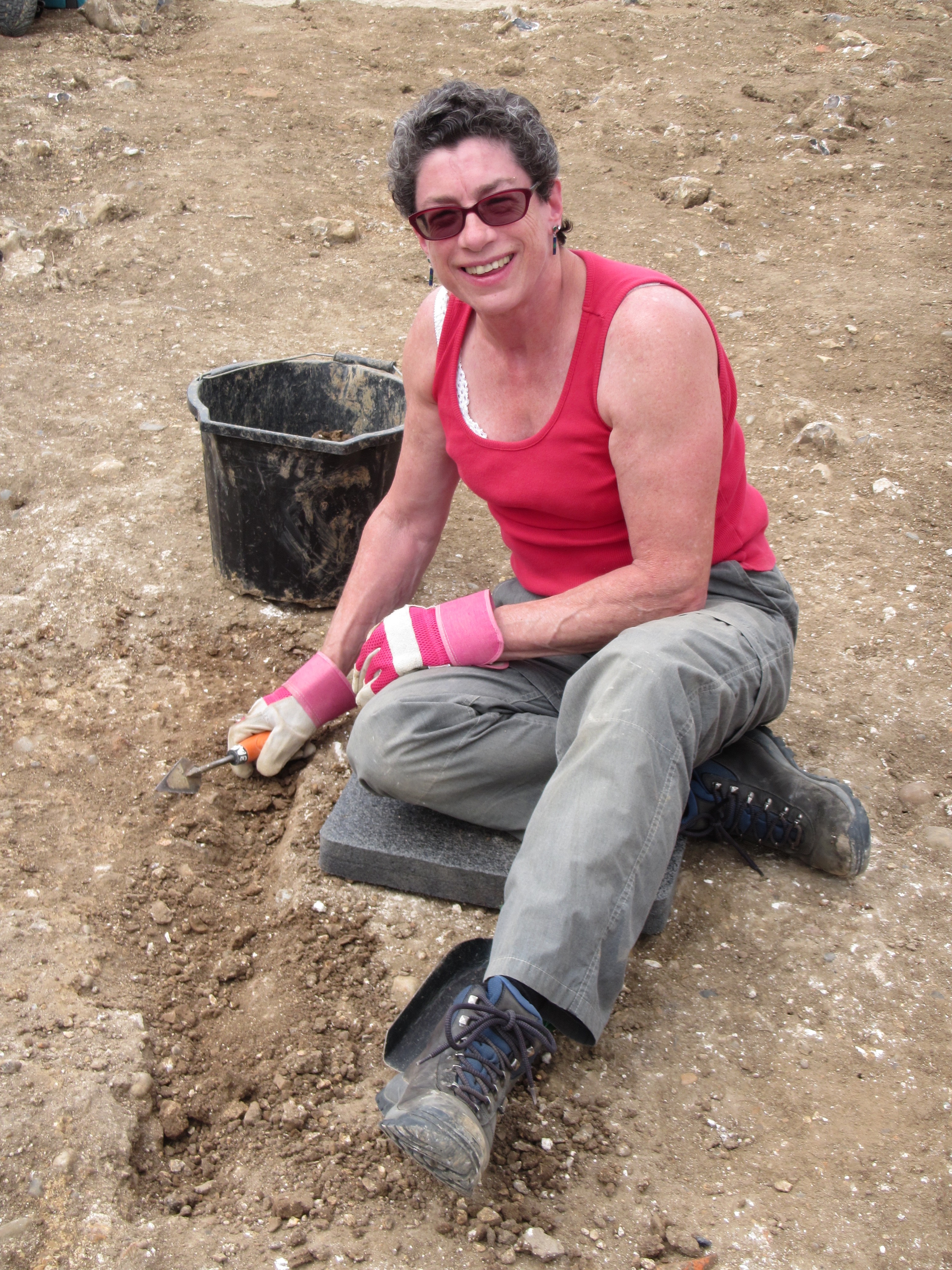 And so are Jim, Richard, Tony and Nancy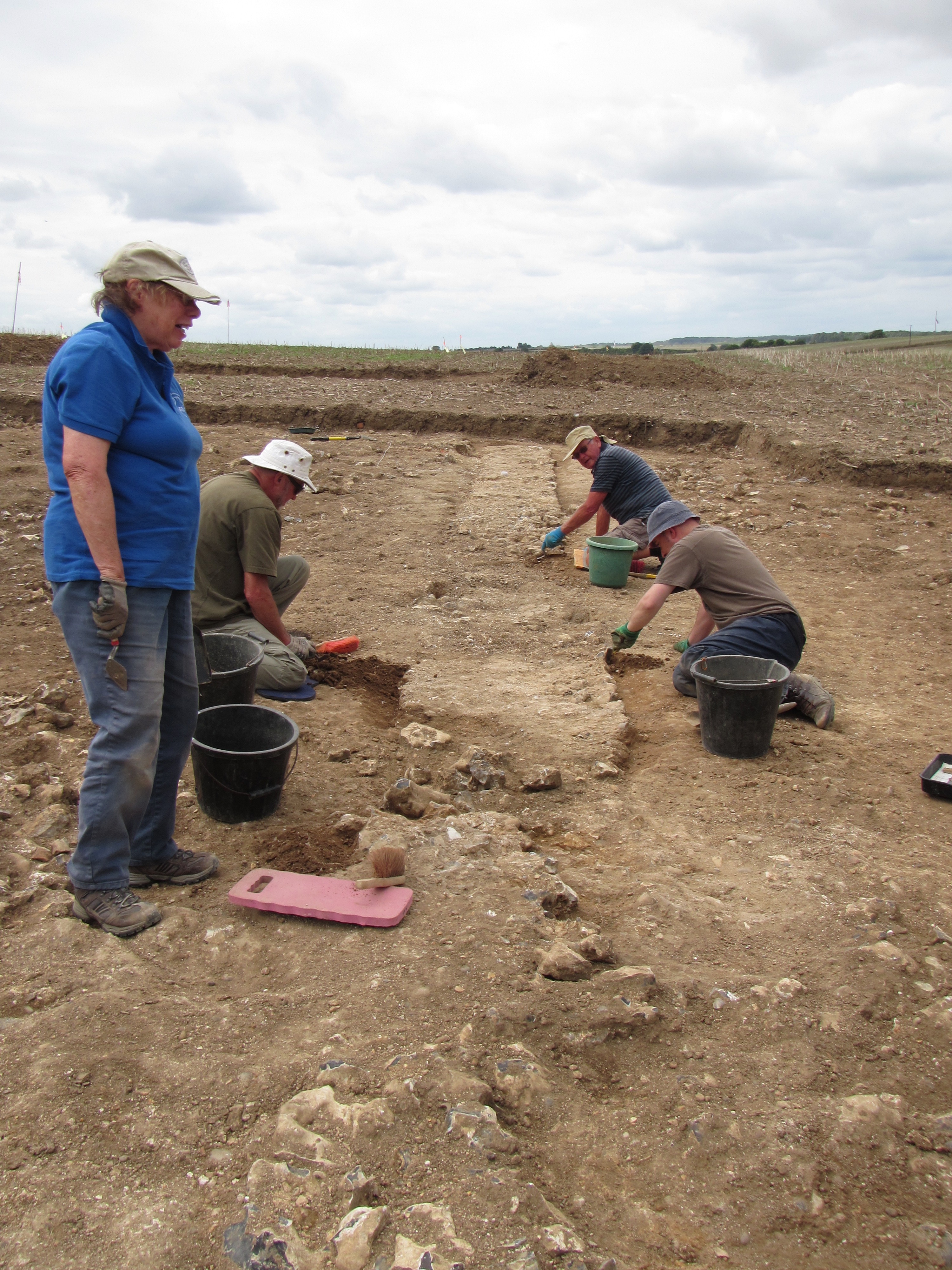 Photos courtesy of Helen and Joy.