Boxford 's Mosaic is now sleeping peacefully under a thick duvet of sieved soil before the trench was backfilled.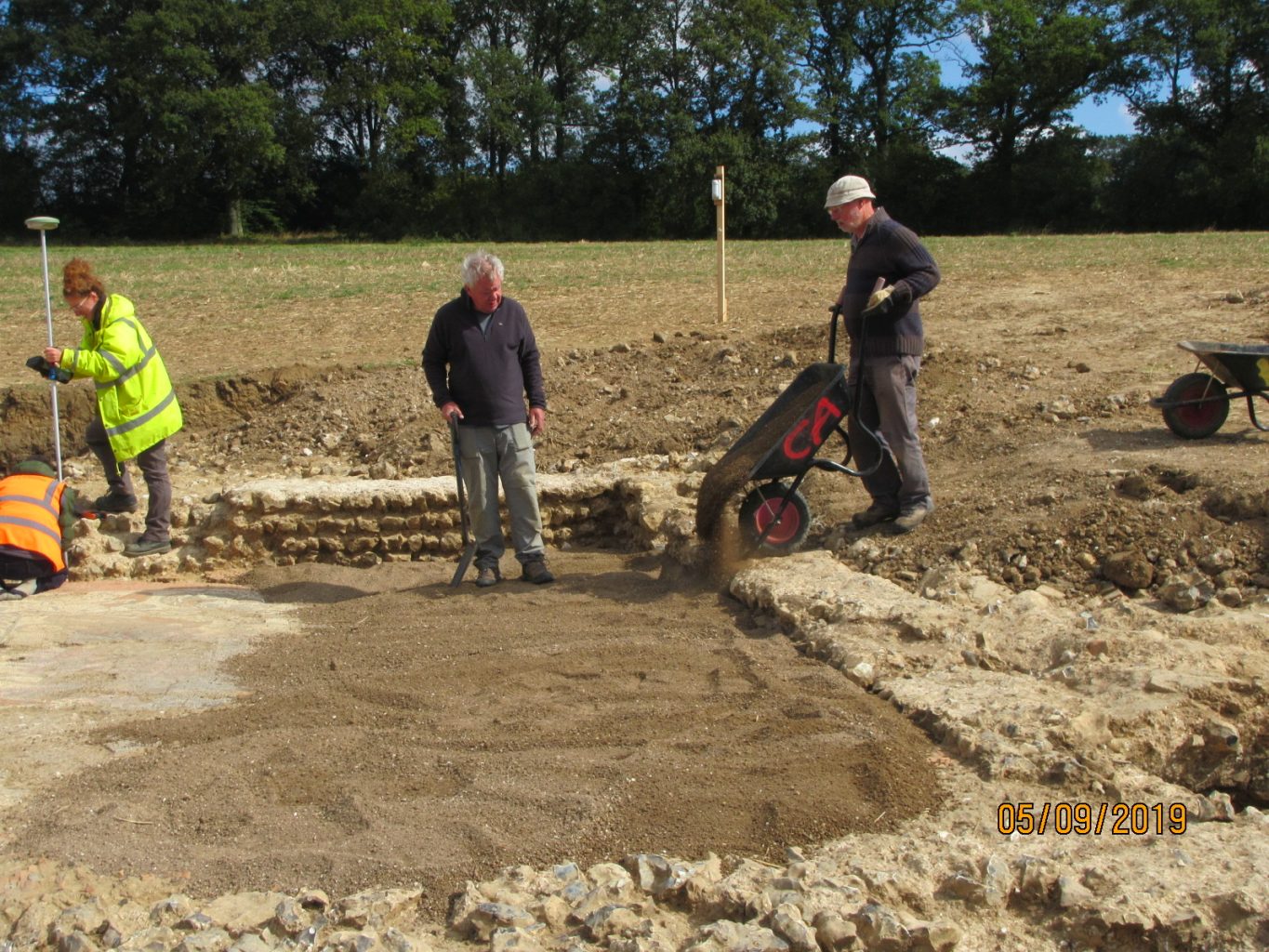 Steve and Paul barrowing and spreading whilst Mark was shovelling.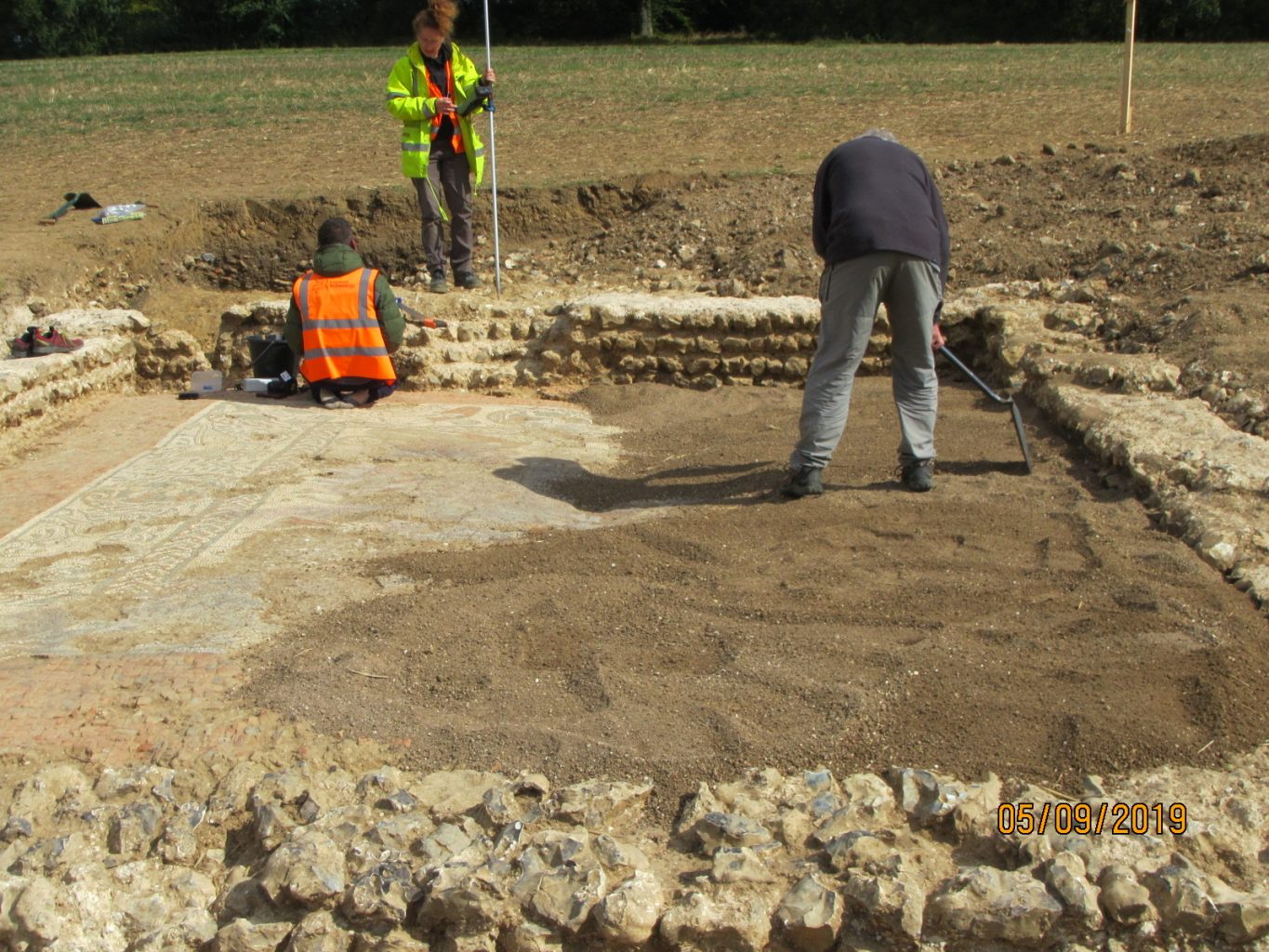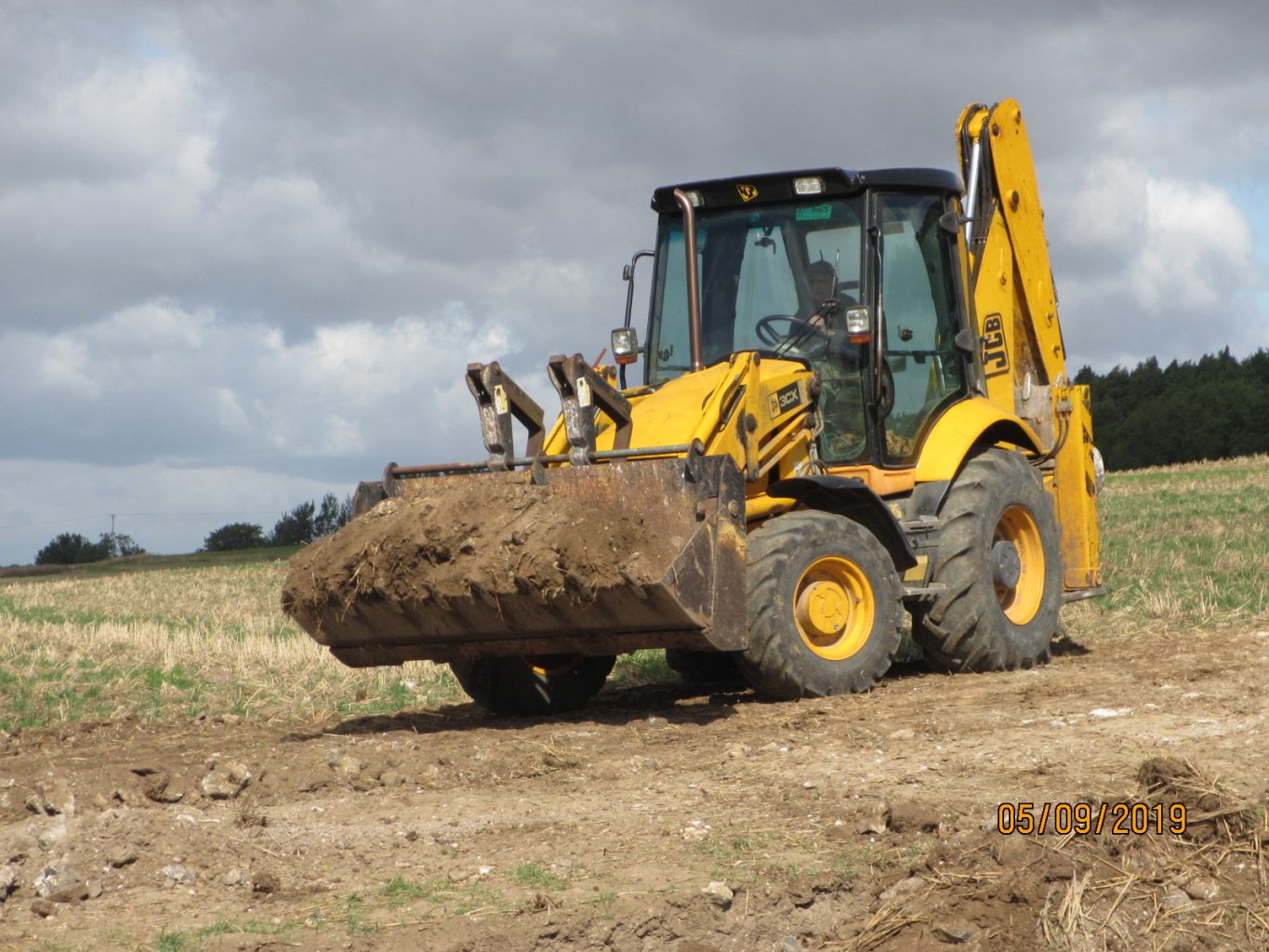 And Scud finished off with the back fill.
Hope you all have a copy of the Newbury Weekly News where the exploits of the last couple of weeks is described ……with plenty of Chris' photos.
Yesterday many of the sponsors, who made the dig possible came to see the villa and were stunned to see the mosaic. Today many have written to say how amazed they were that the mosaic had been uncovered so professionally in 10 working days. Some achievement! Well done to all of you and thanks to the CA team for guiding us so well.
Just in case you missed the sponsors' board at the entrance to the site:
The Headley Trust
The Ardeola Charitable Trust
The Adrian Swire Charitable Trust
The Englefield Trust
The North Wessex Downs Landscape Trust
The Greenham Common Trust
The Good Exchange
The Council of British Archaeology
ASPROM
Newbury Building Society
Many other generous individual personal donations