A terrific start to the dig! Marquees, Gary's tent and our Sponsors Board all up on Saturday; loos, tools and equipment delivered today – so we look very posh! To cap it all, Matt spotted that red tesserae border as Scud was excavating the mosaic trench.
Scud on the Mosaic trench
But this time it's in a different place – we can see it clearly up against the party wall to the adjoining room and it looks fine. So here's hoping the central panels will be as good.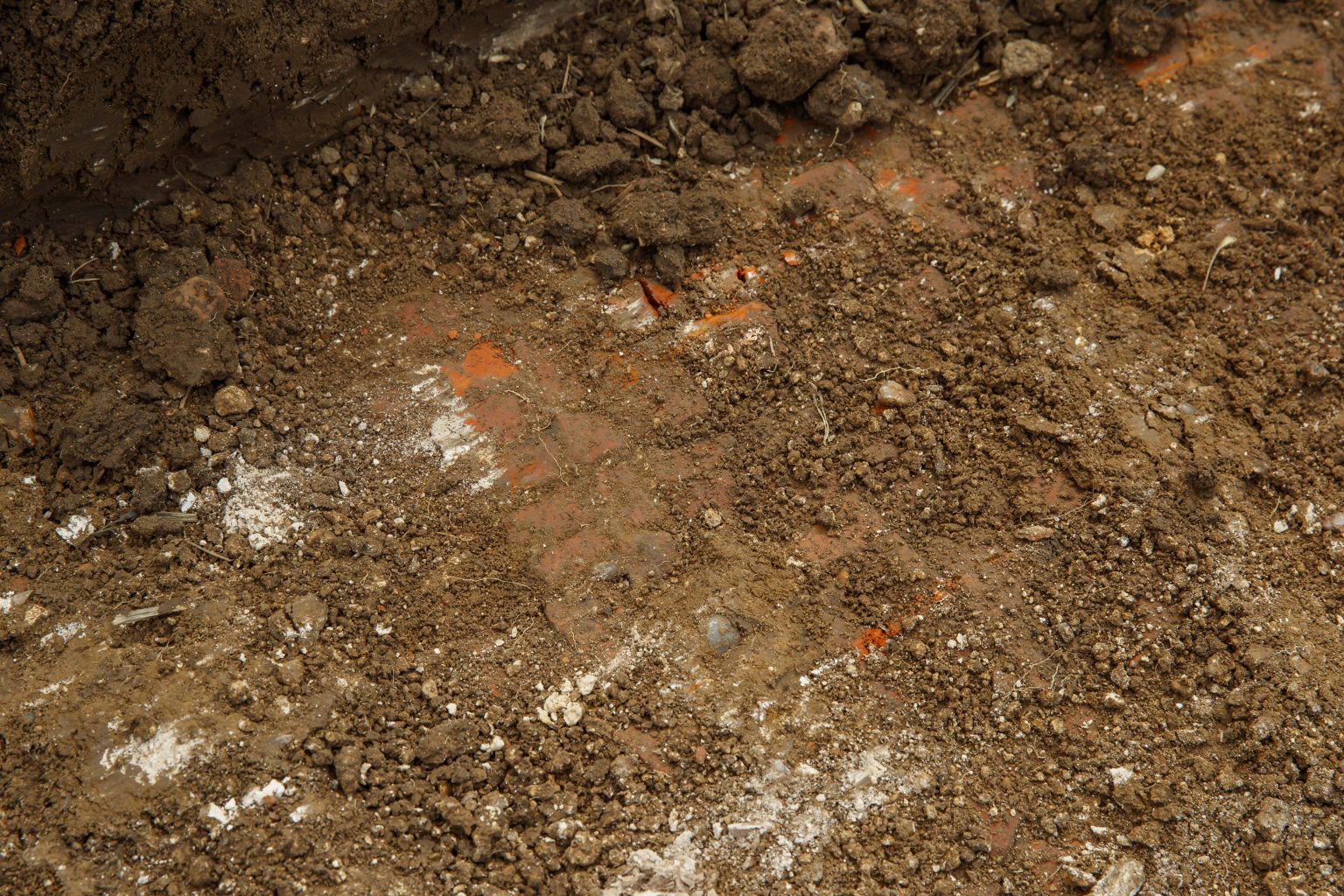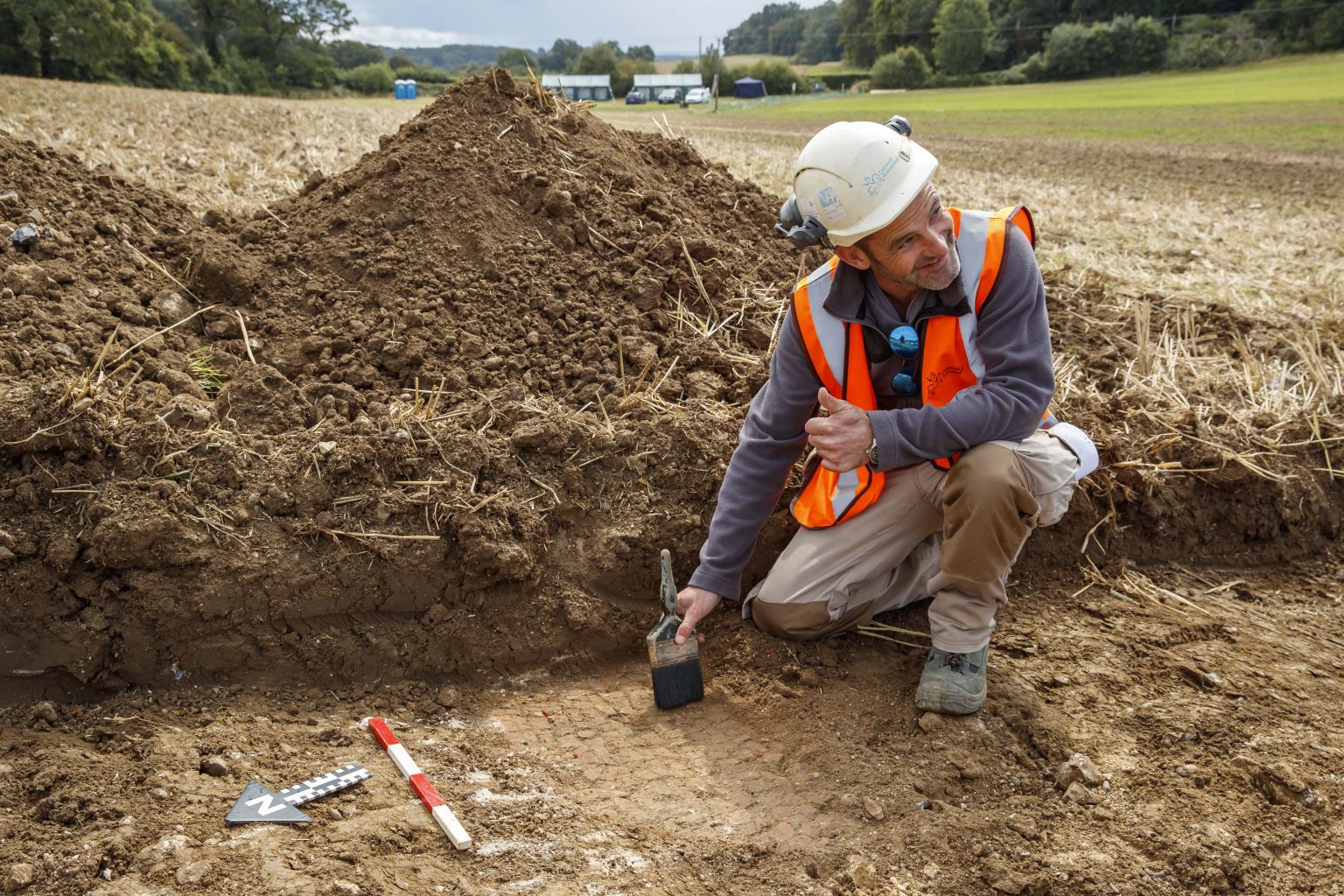 Photos thanks to Dave