It's been a busy and productive couple of days. Janet and Pru busy were washing finds on day 1- a messy but essential job. David fetched finds from the field and was a master water carrier for the pot washers! On day 2 Janet, Jenny, Joy, Gill  and John did the honours.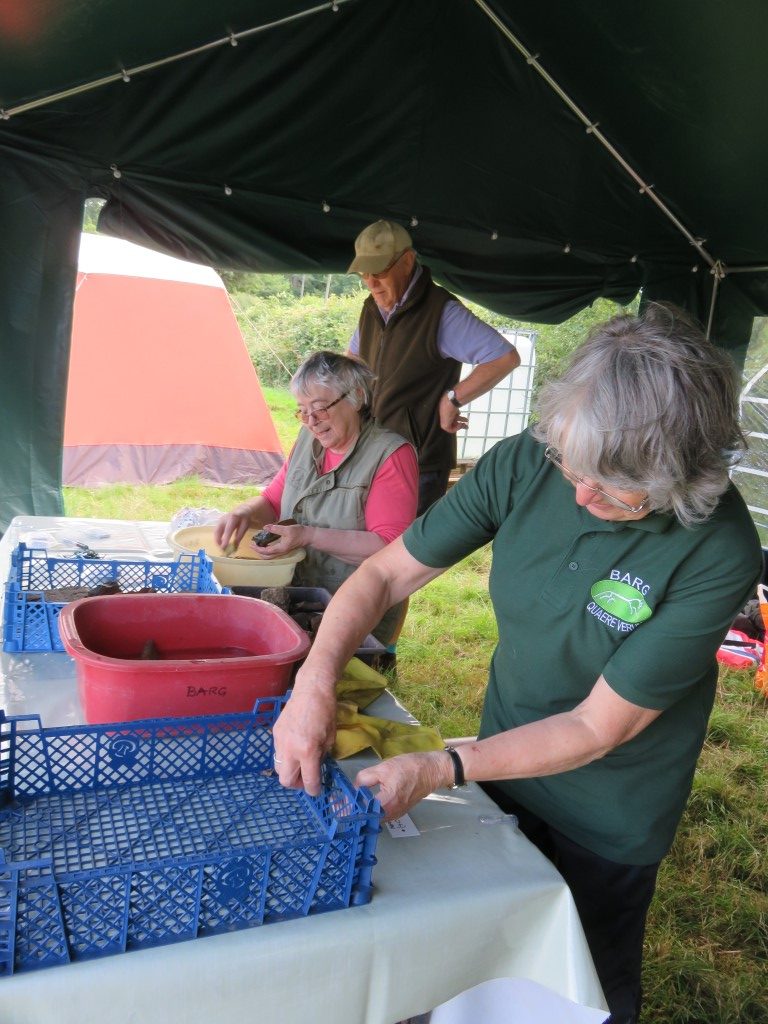 Pot washing is not just for the fairer sex – here John is making a good fist of it with the rubber gloves provided!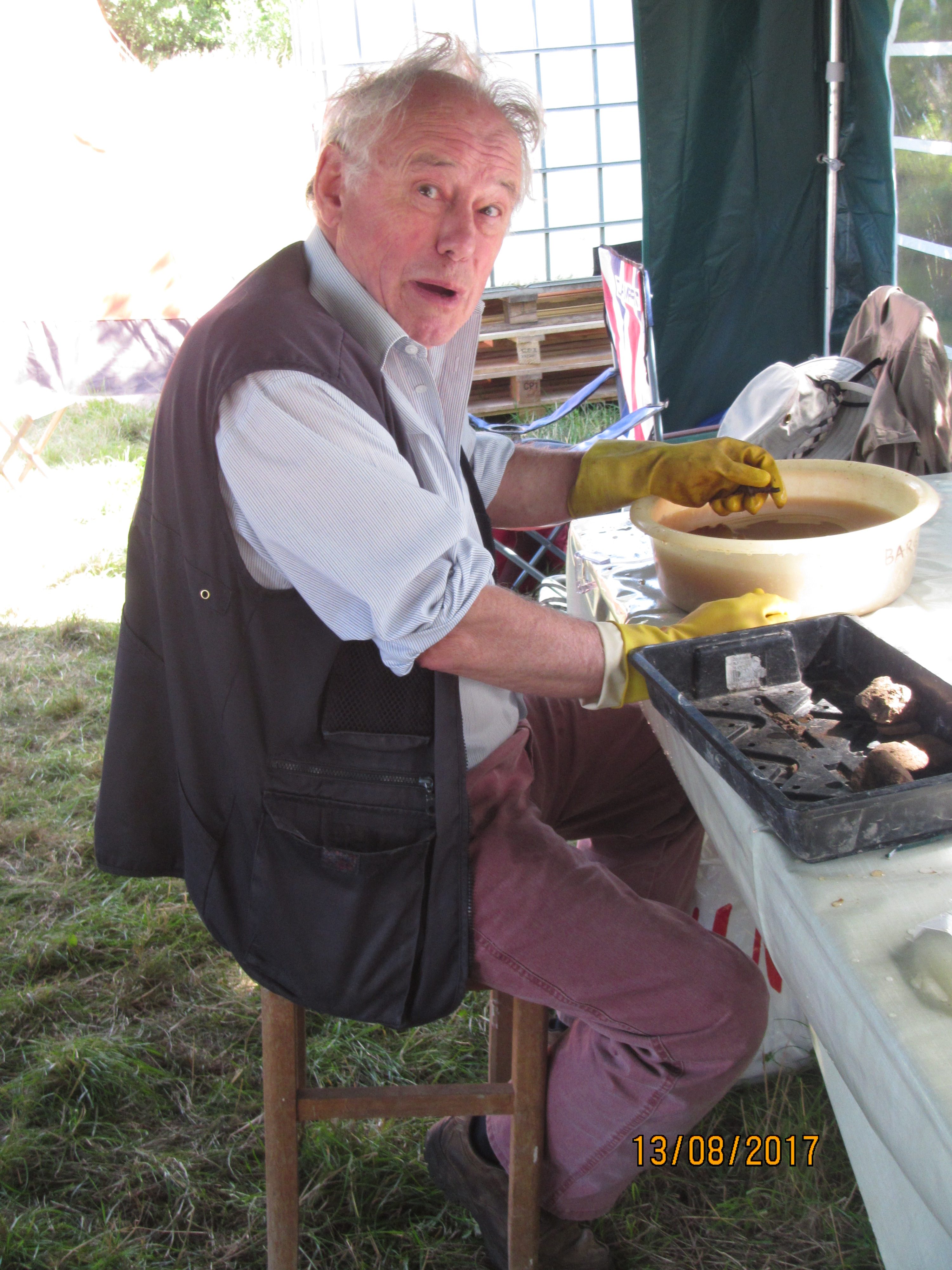 And Gill is taking the worst of the mud off the cbm before washing.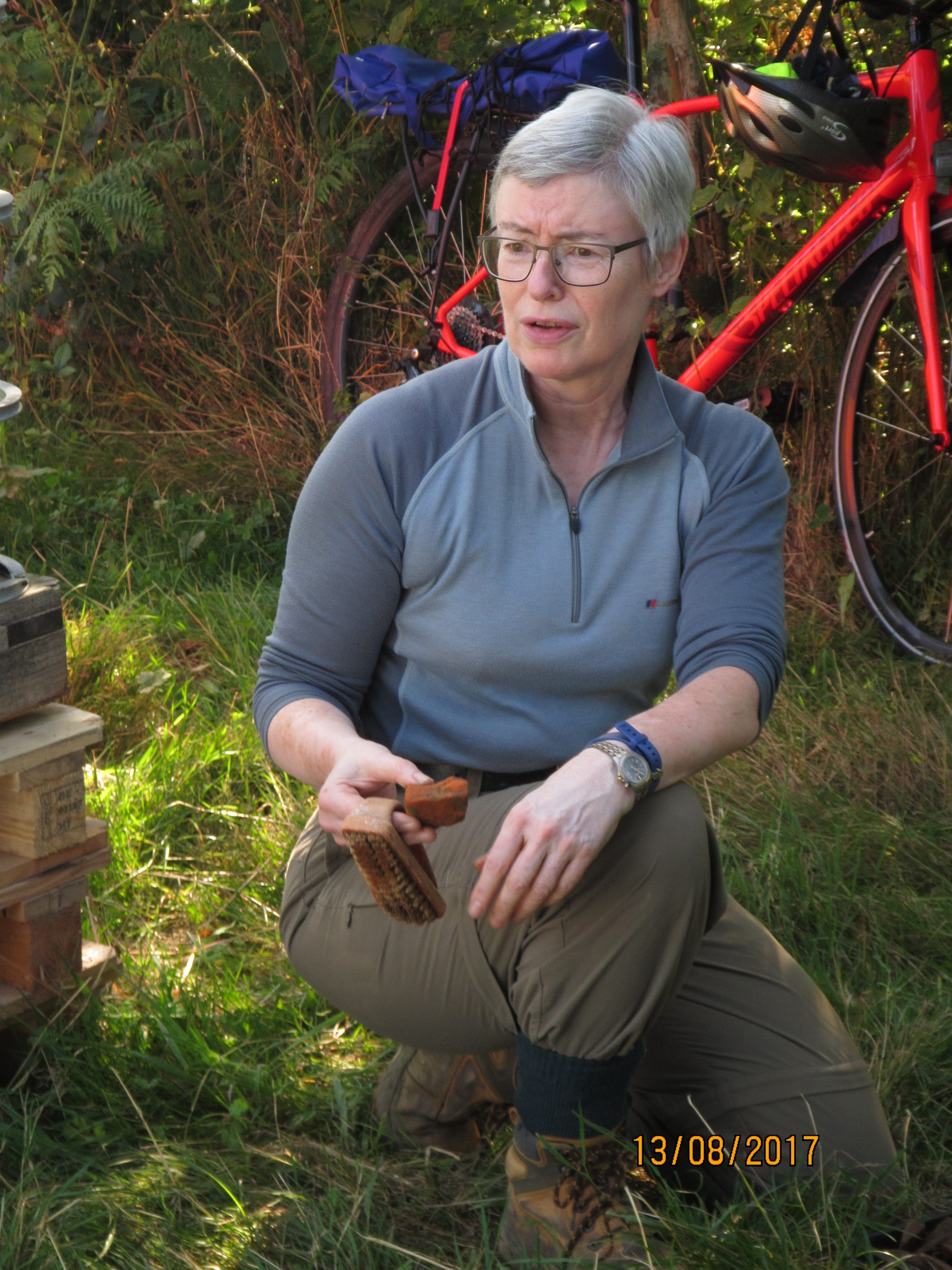 Saturday – and volunteers start clearing the loose from trench 4 – the smaller of the two buildings – all of which has been opened up by the digger.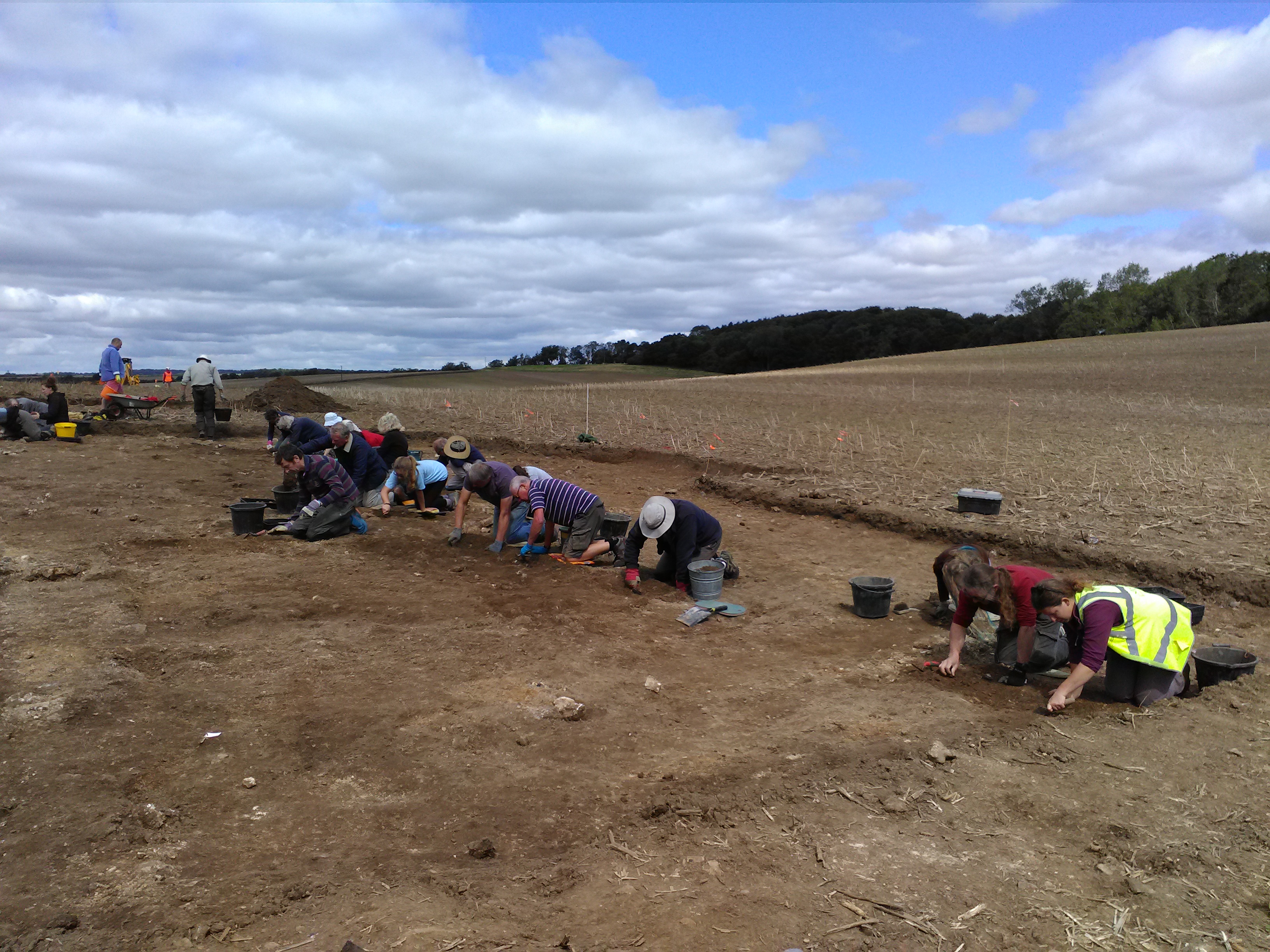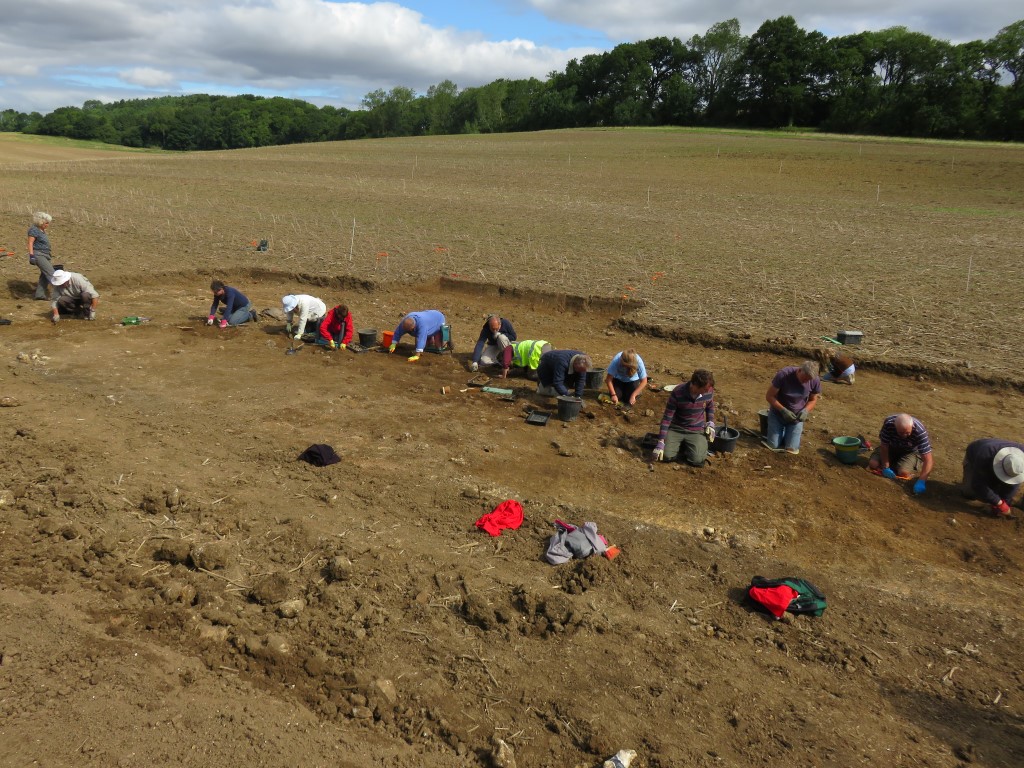 And one of our resident metal detectorists, John, checks the spoil heap for metal finds.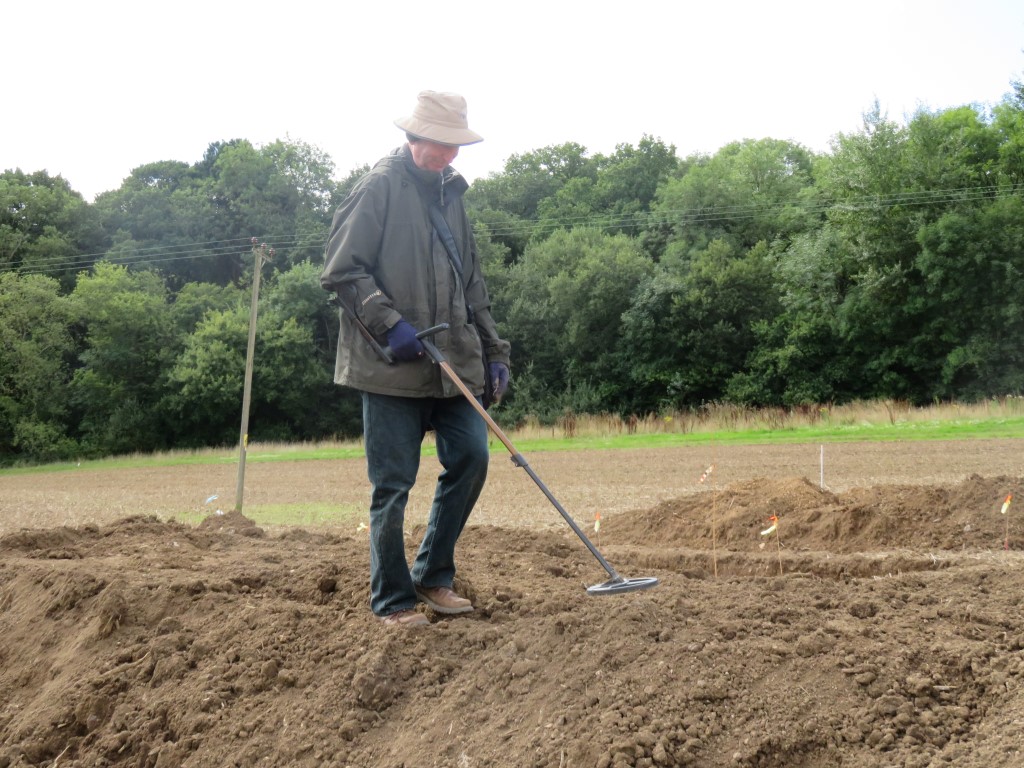 But in trench 4 itself, this little gem is found. It is a child's bracelet made of copper alloy. It is undamaged – quite remarkable in the circumstances.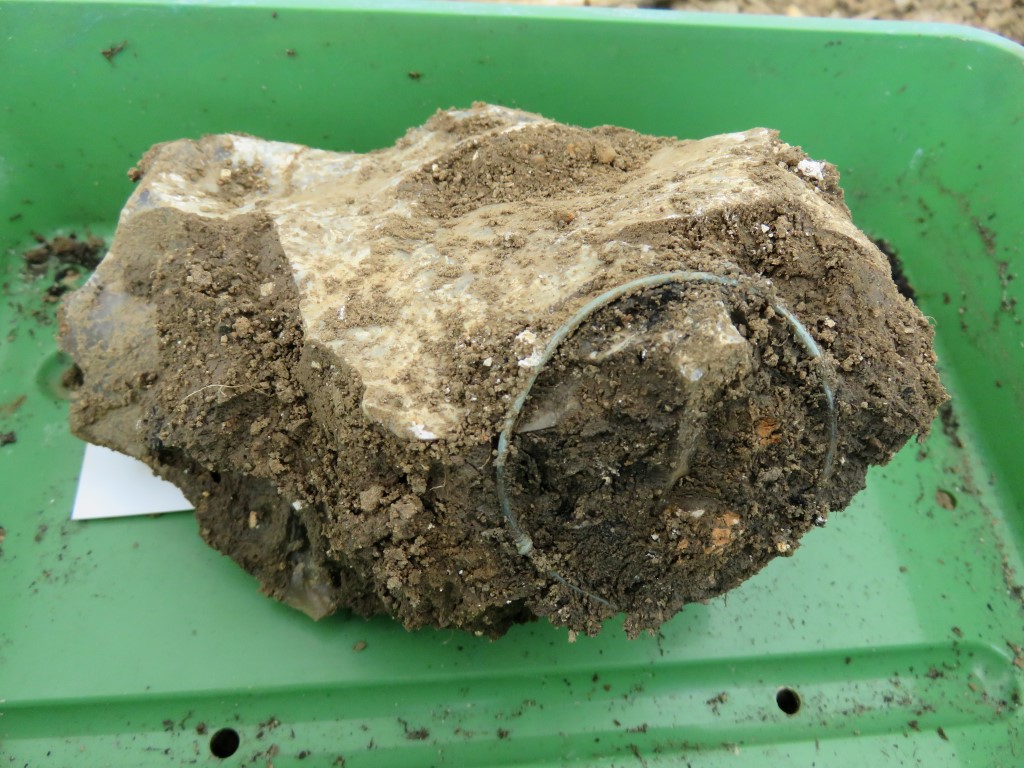 Tina in trench 4 is uncovering the external wall. One piece of window glass has been found in this trench so far.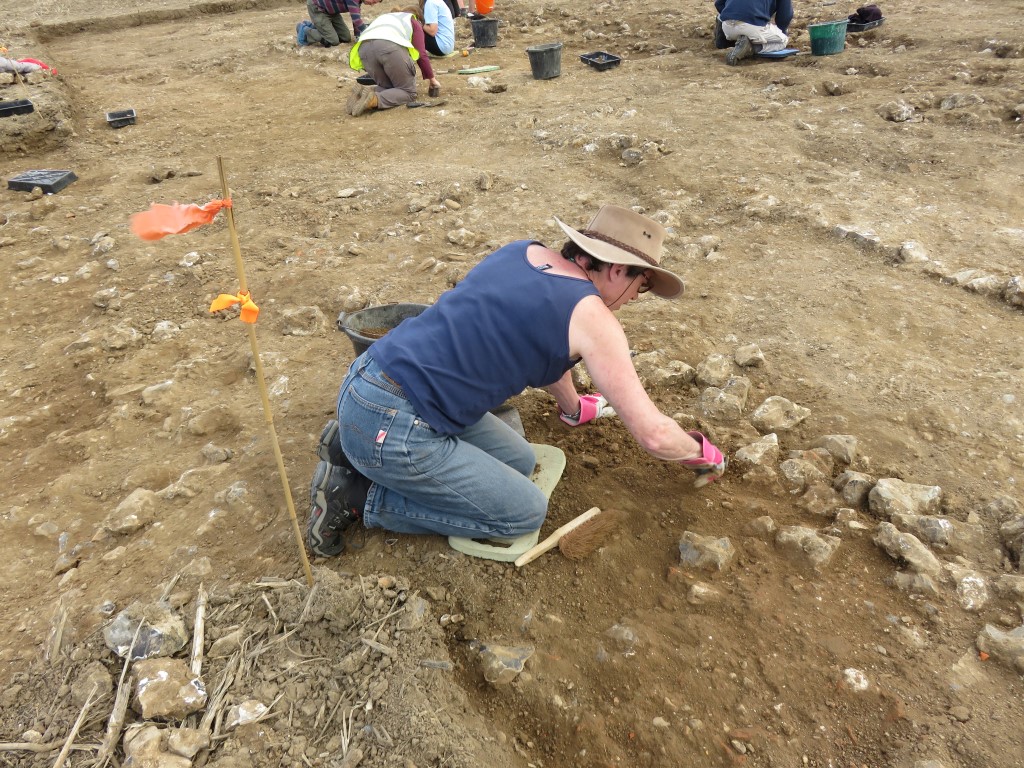 Steve and Abigail also in trench 4 working along the wall line opposite Tina.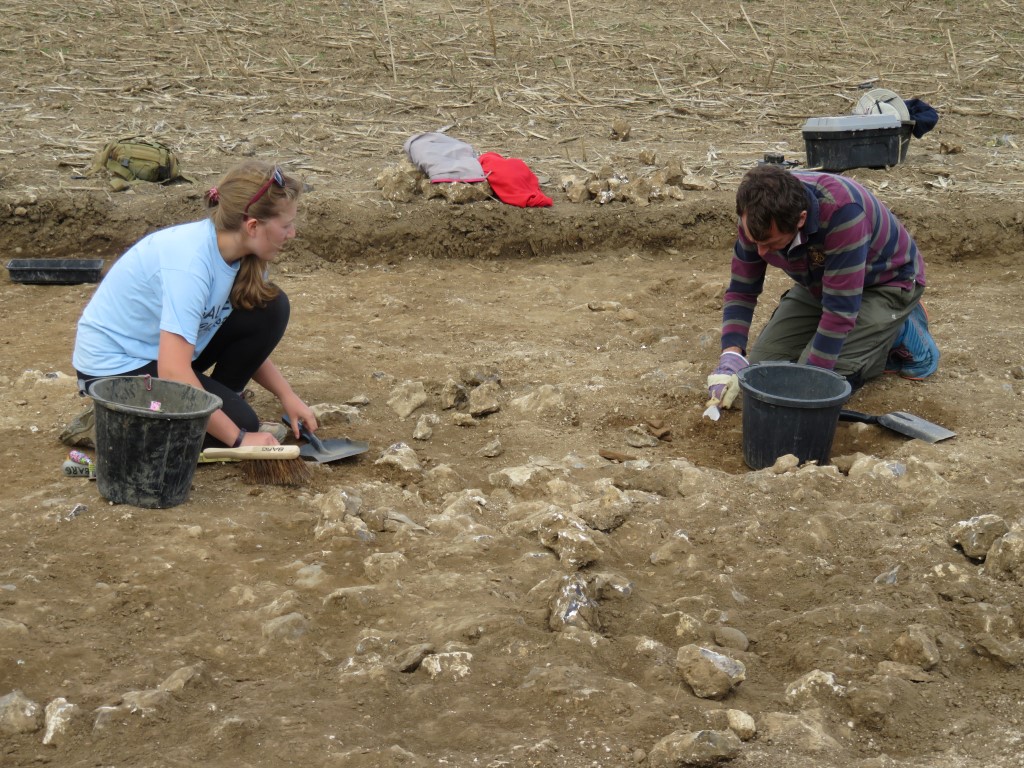 JCB driver Scuddie – relieved to have finished on site!! He made a difficult job look easy. Matt acting as the banksman from Cotswold Archaeology looks on before  heading off to supervise work in the trenches.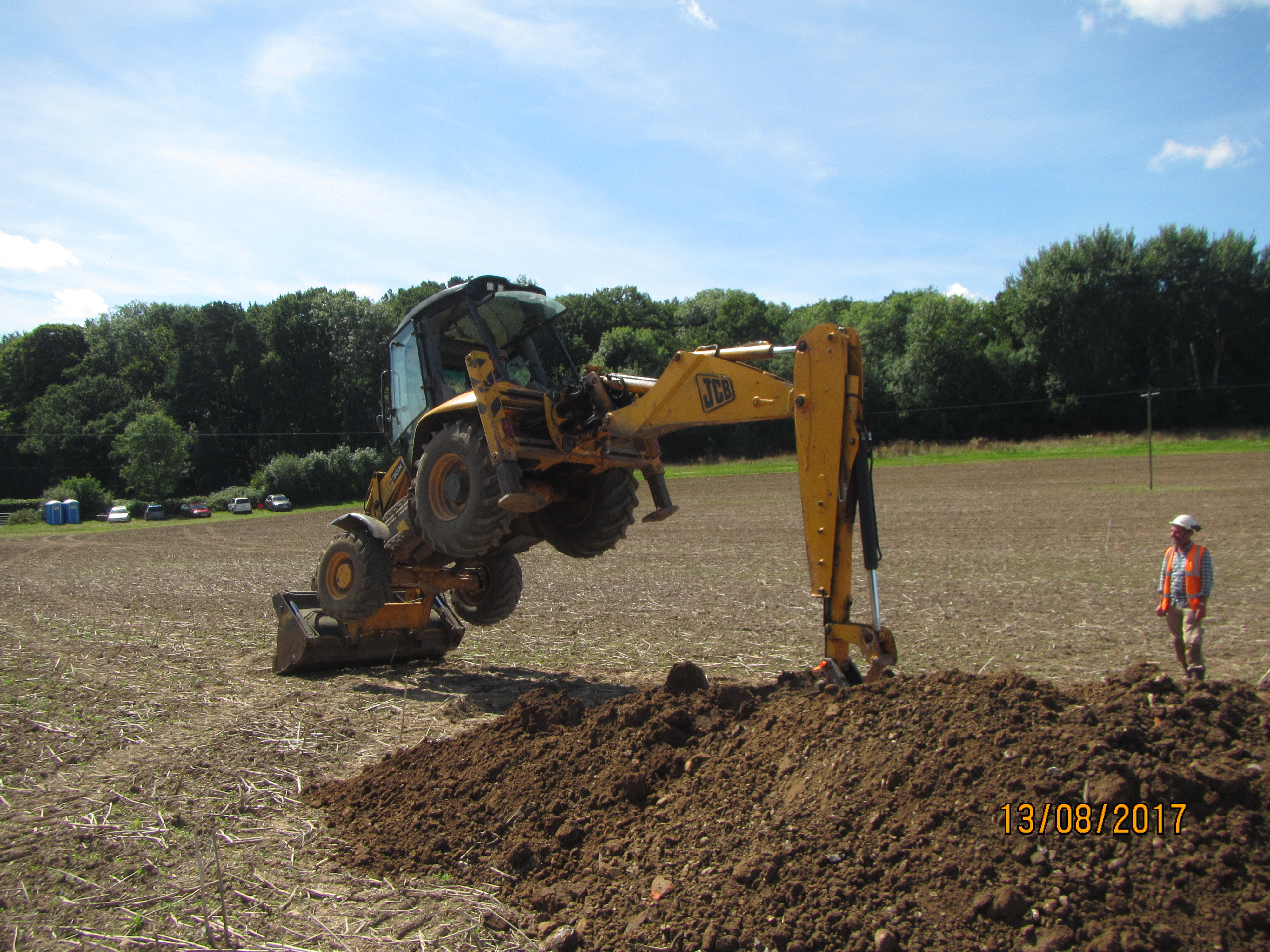 Pam finding  paving in trench 1 in the main villa building.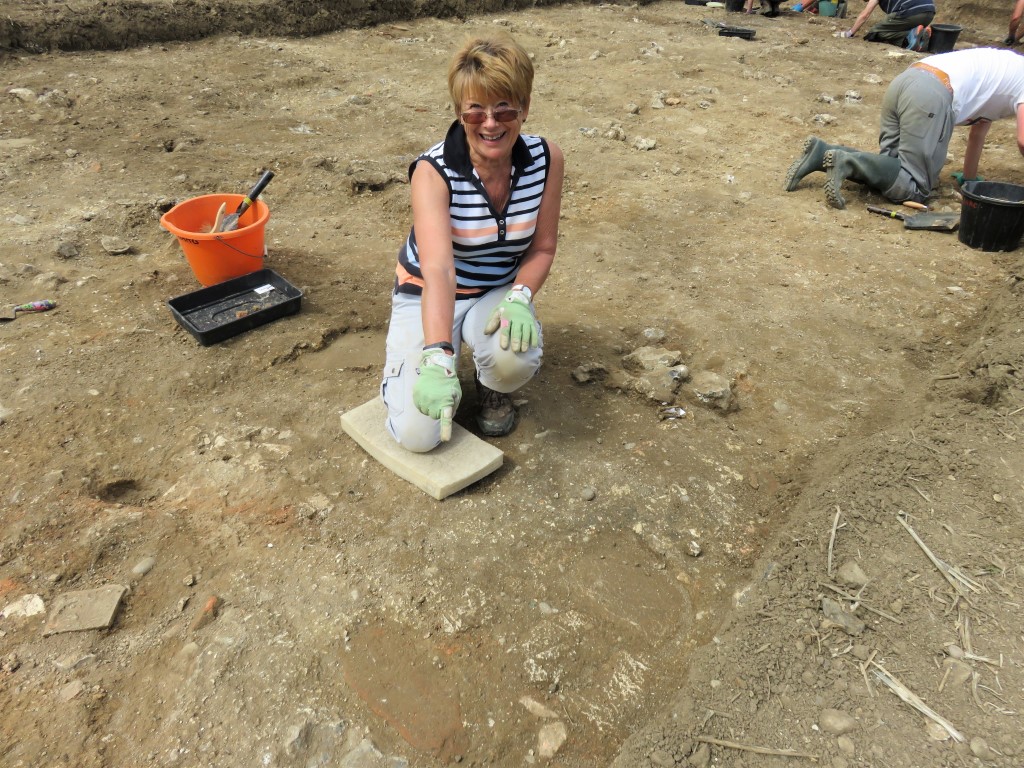 One of our younger volunteers and one of the keenest – John in trench 1 – he has been on site for 3 days so far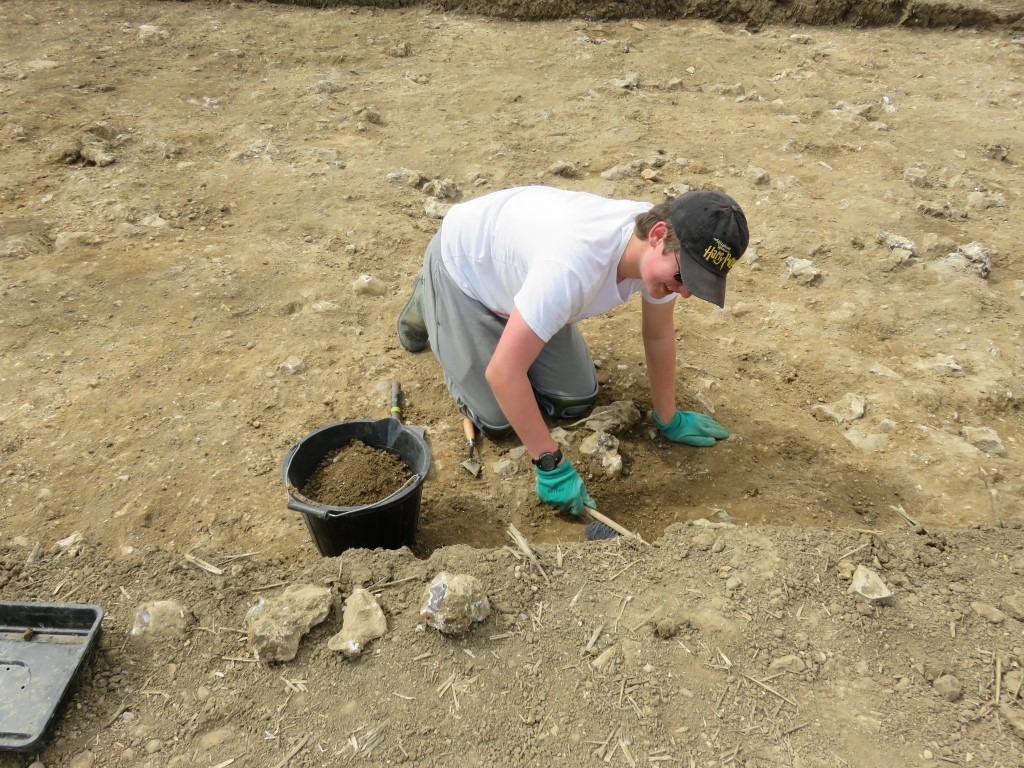 Jim, Philippa, Gary and Steve totally engrossed in trench 1. Four pieces of window glass were found in this trench ………….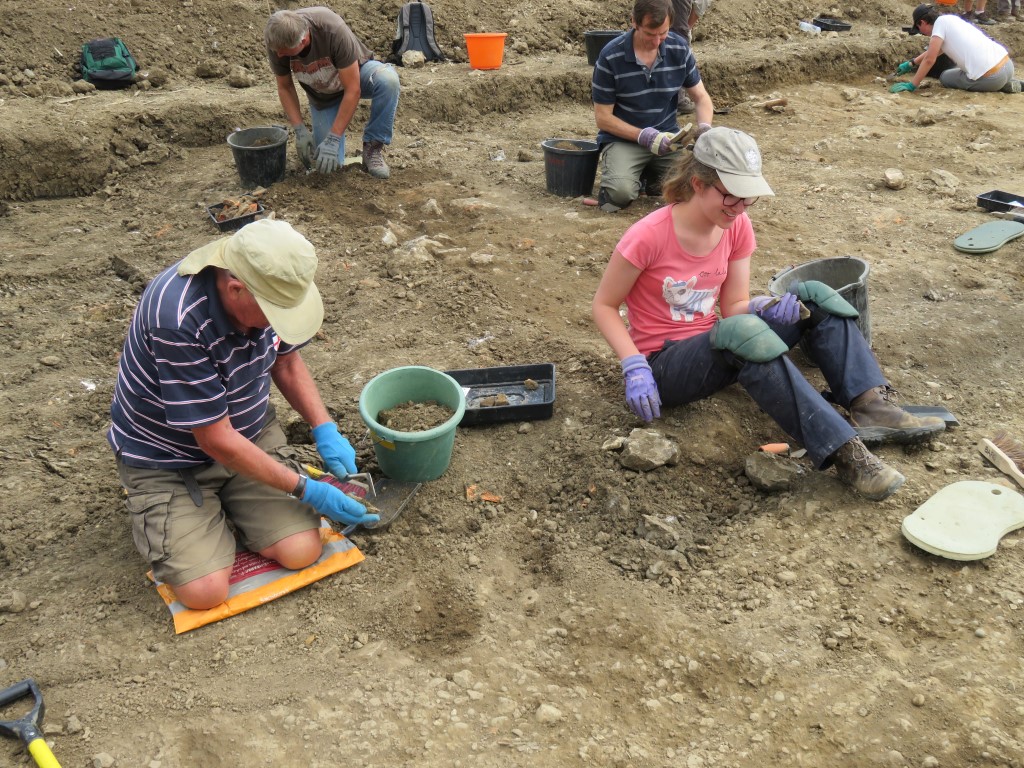 ……………….And one nice piece of decorated glass.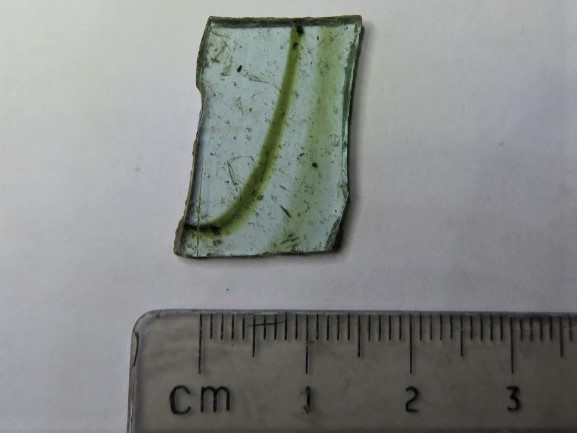 Remember that child's bracelet – this is what it looked like the cleaned up by Lindsey.
But the biggest surprise so far was finding a tessellated floor in trench 3 of the main villa.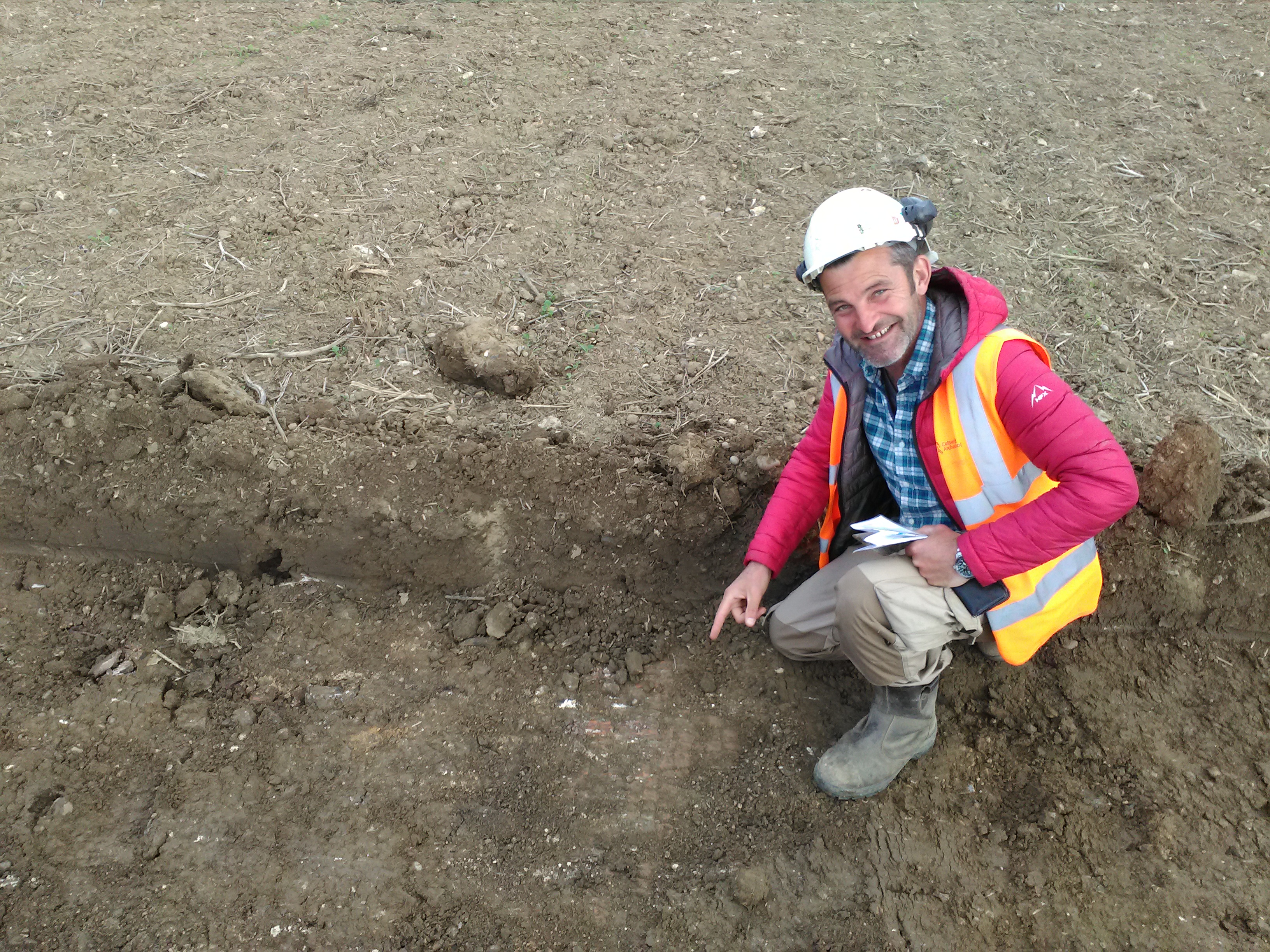 You see before you a happy man! Matt was really thrilled to see this and everyone stopped work to take a look. It is rare to find an undamaged section like this and we hope that more will have survived. Although we found individual tesserae on the Hoar Hill site, we never found an undamaged section like this.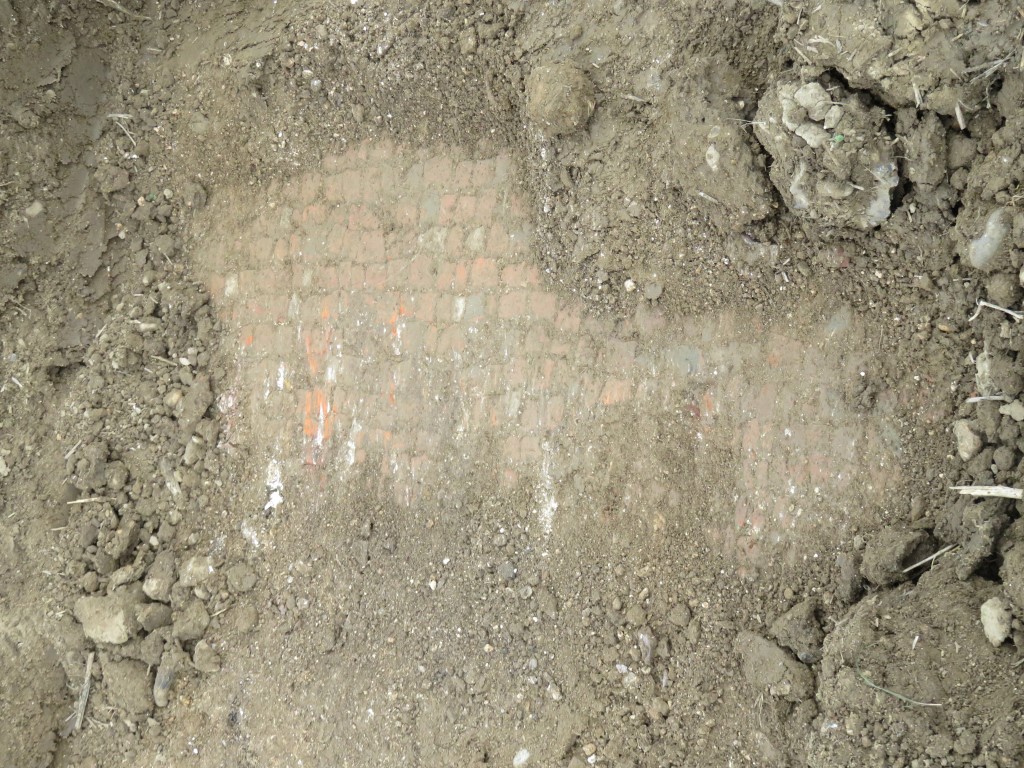 Photos courtesy of Lindsey, Steve and Joy.