Stunned and thrilled in equal measure at the one and only Open Day yesterday. Stunned that as many as 3000 people came and thrilled to bits that there was that much interest in Boxford's Mosaic.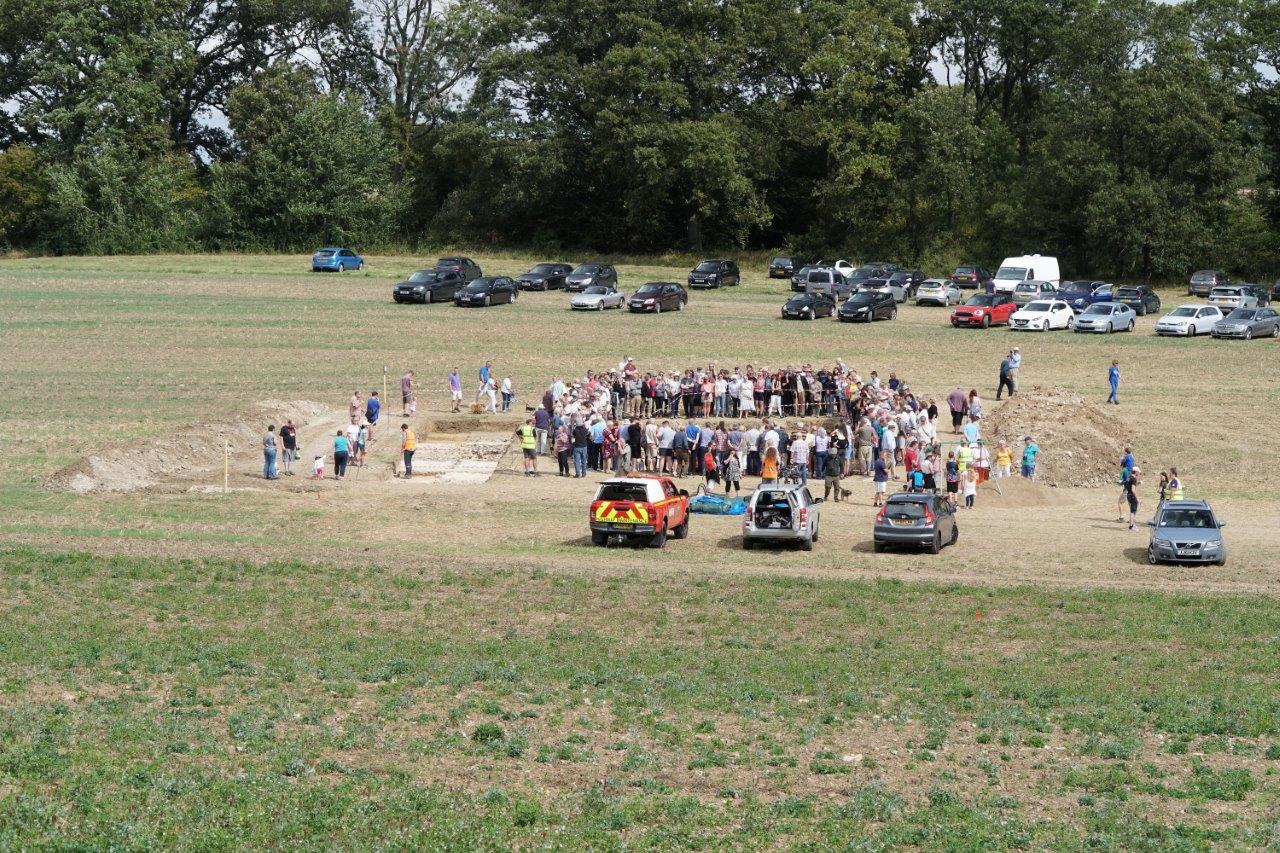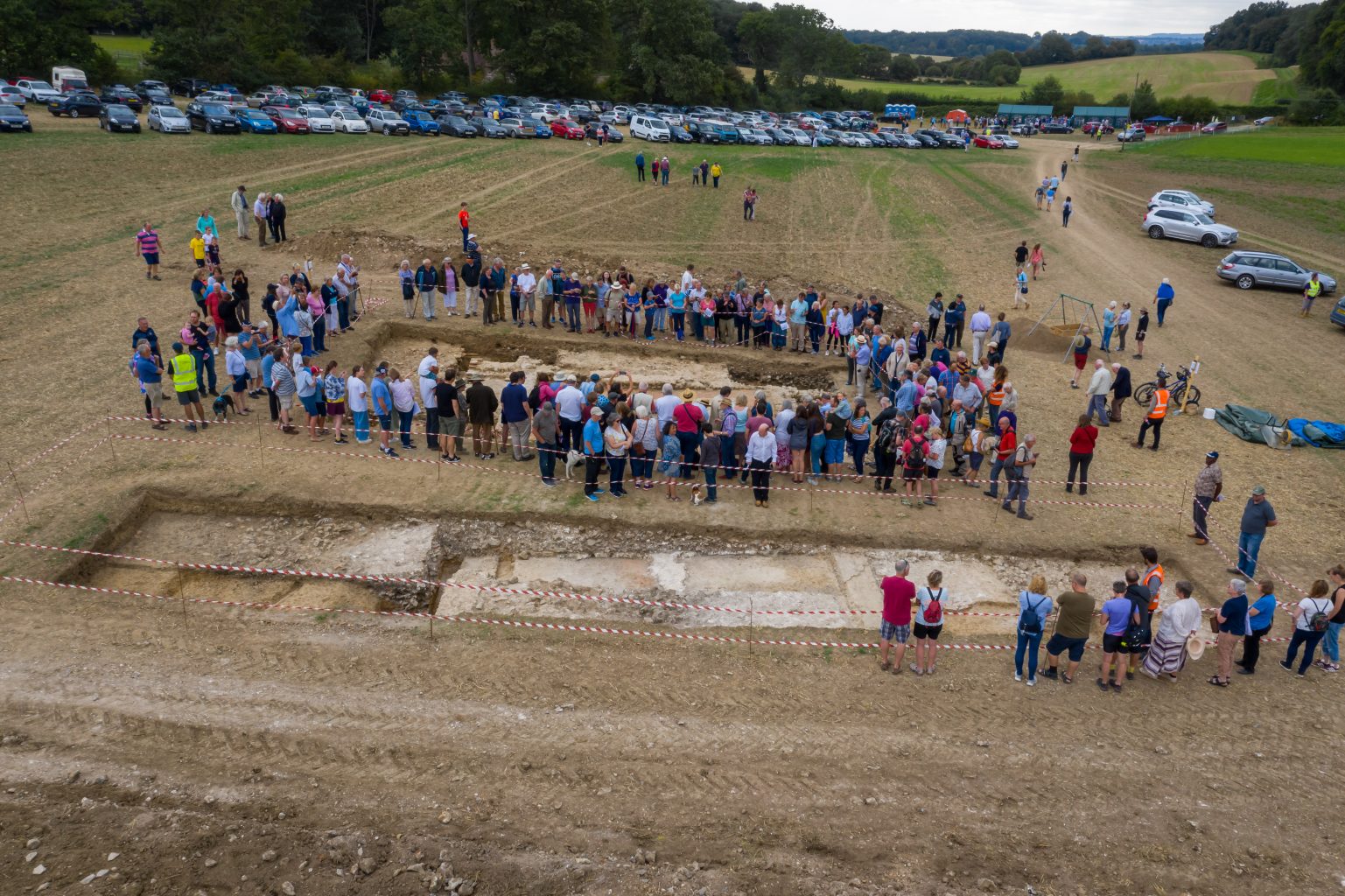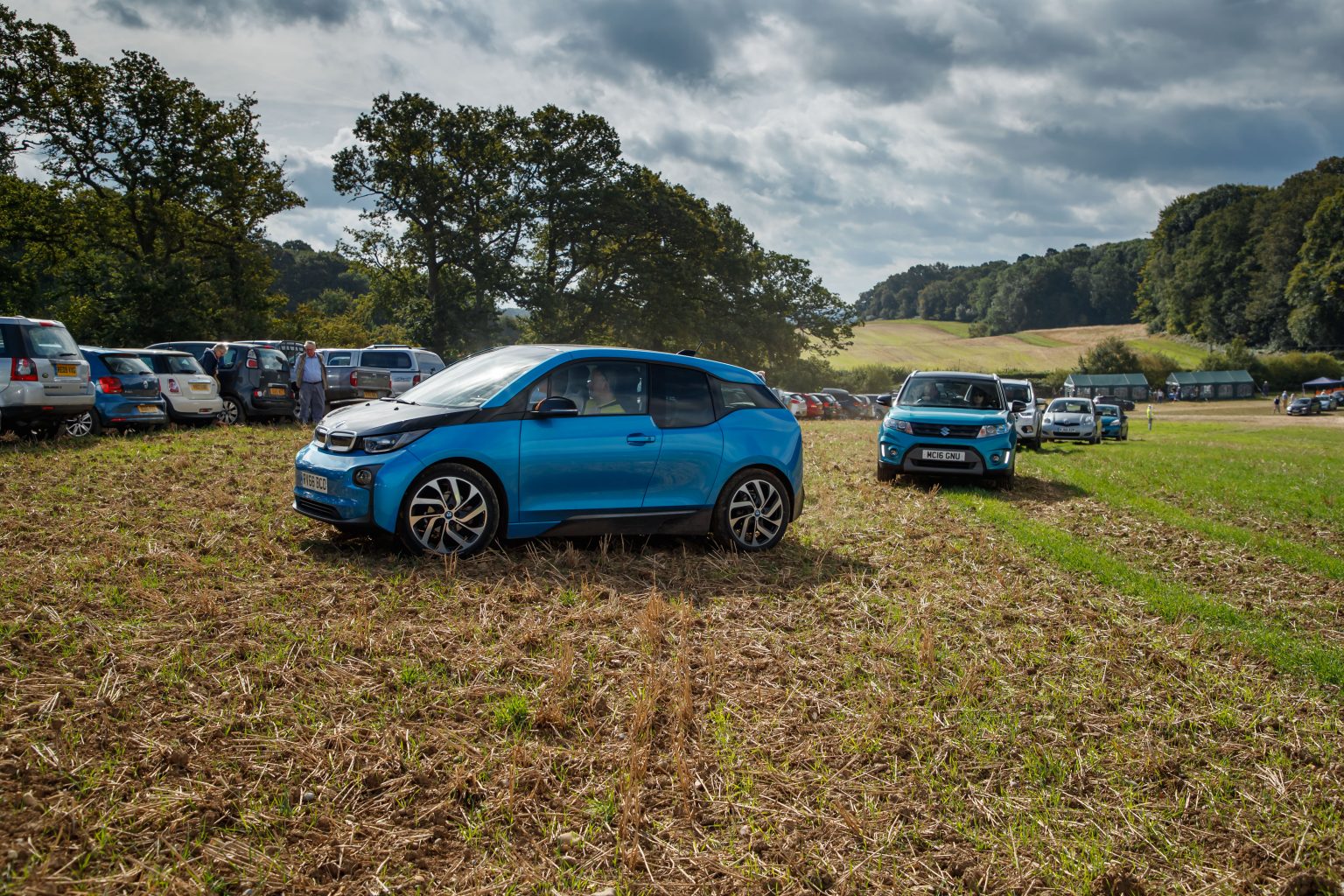 Pictures below are trench 2 – The Mosaic trench – if you can see it!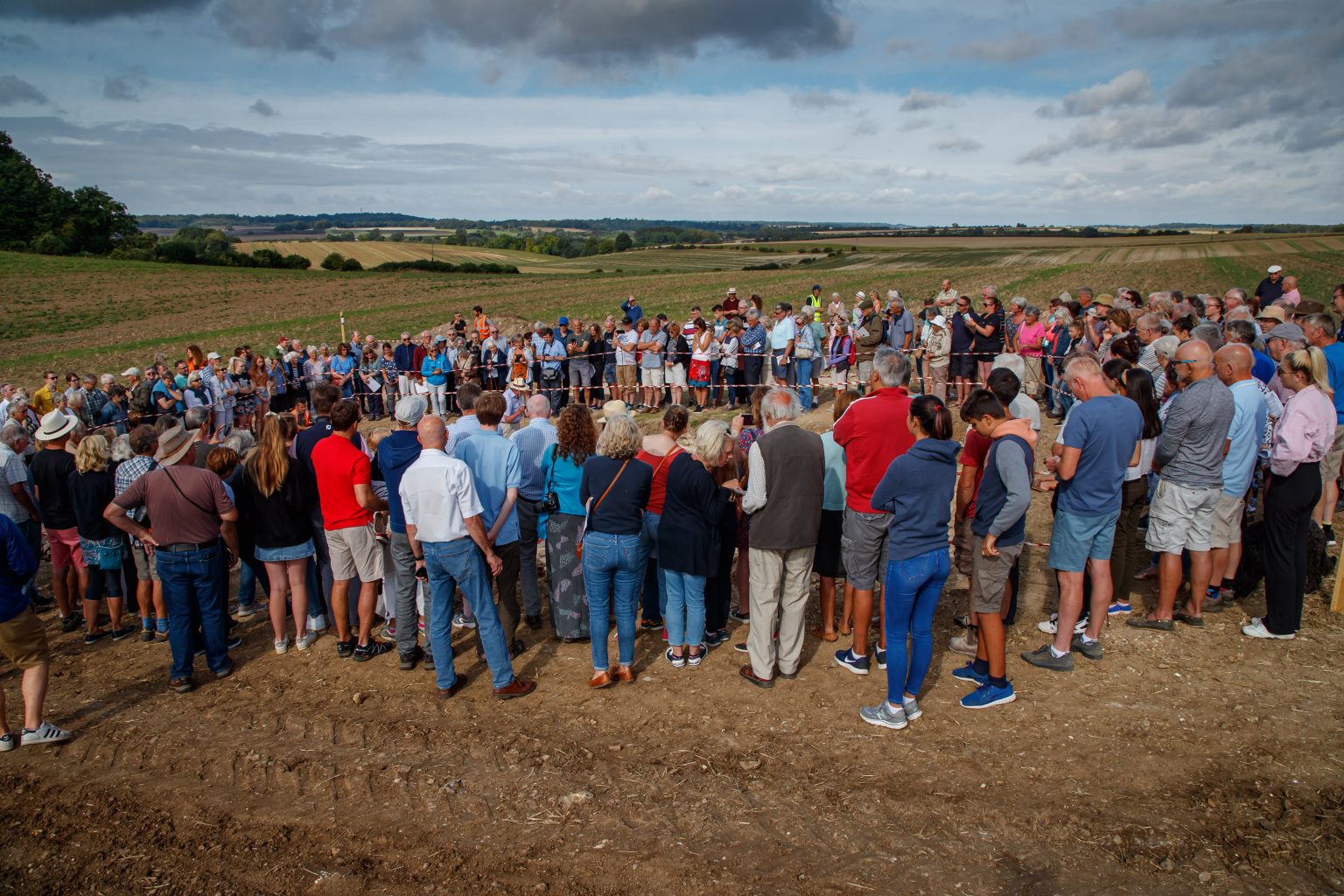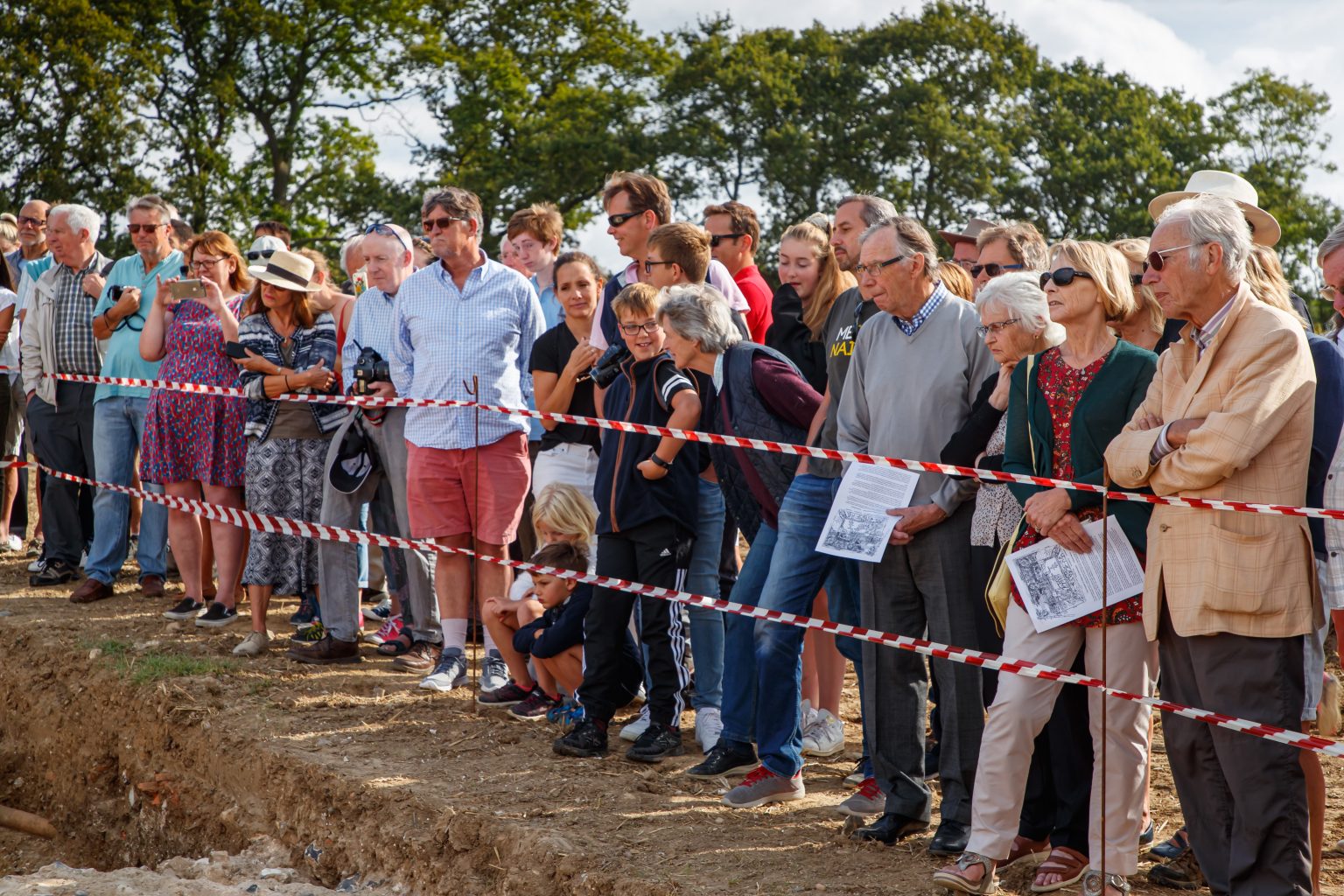 Anthony Beeson "interpreter extraordinaire" of the figures on the mosaic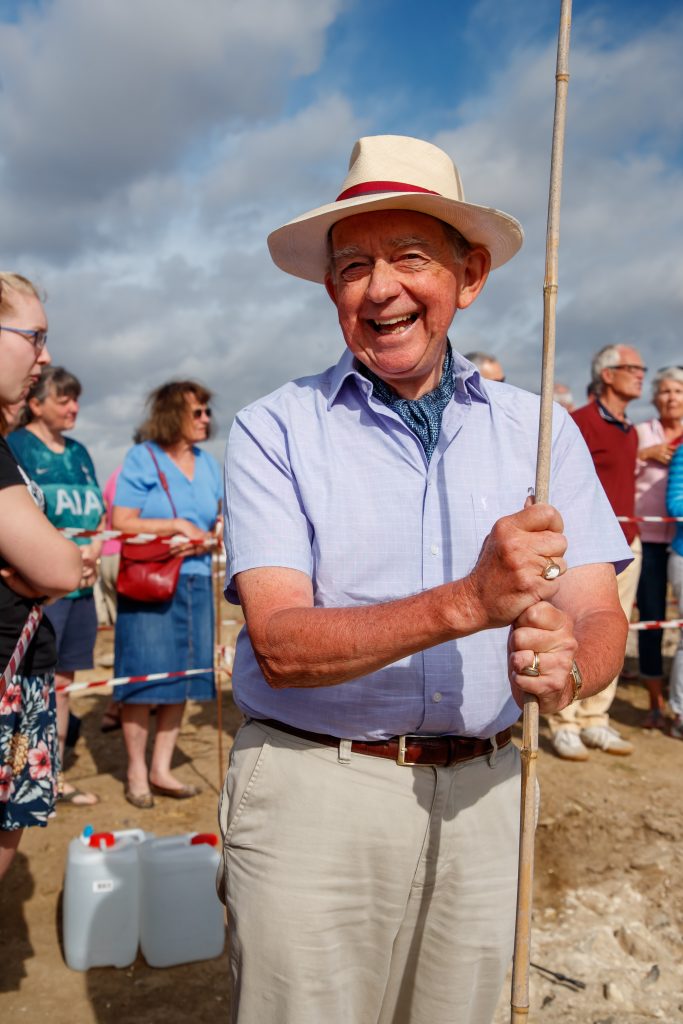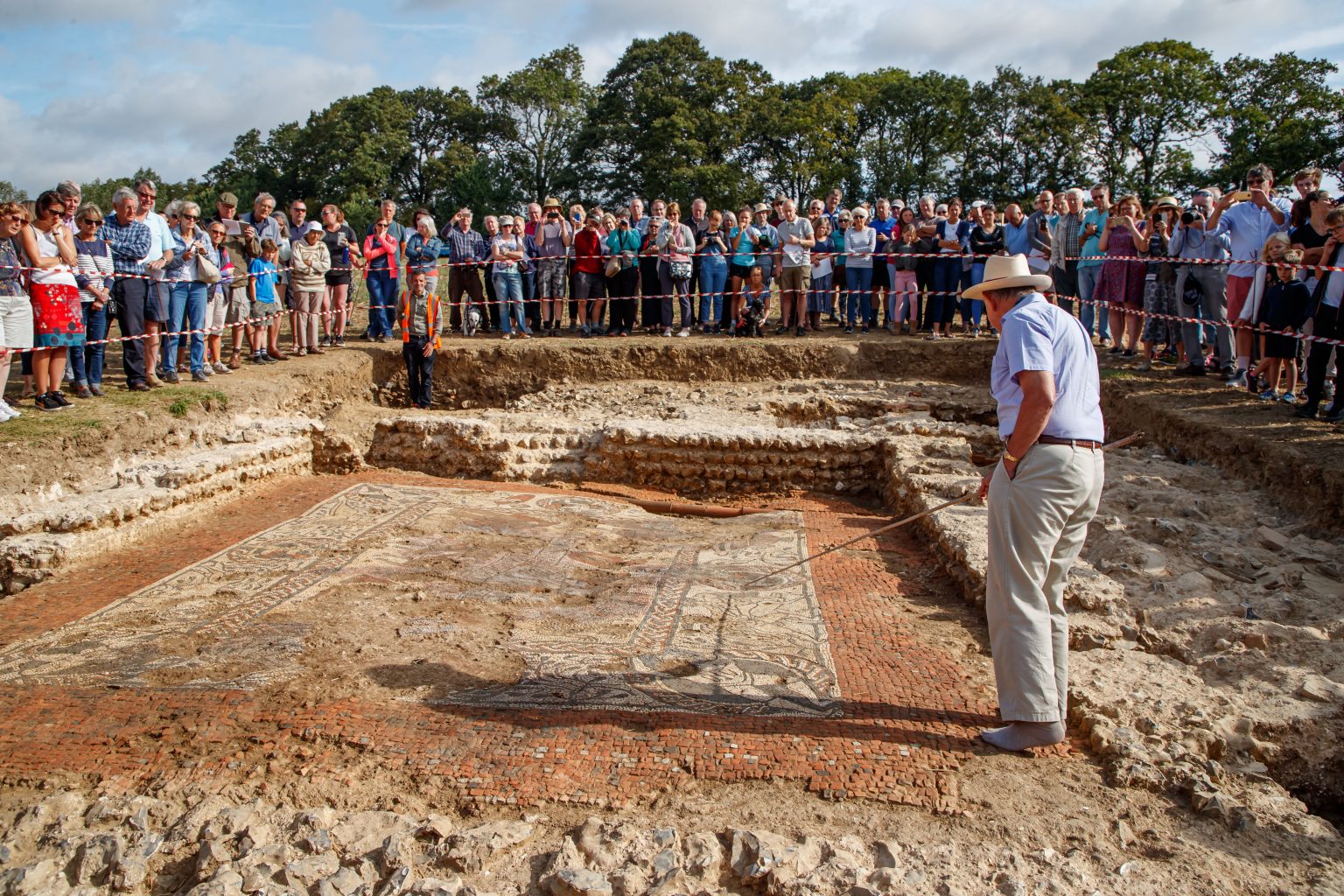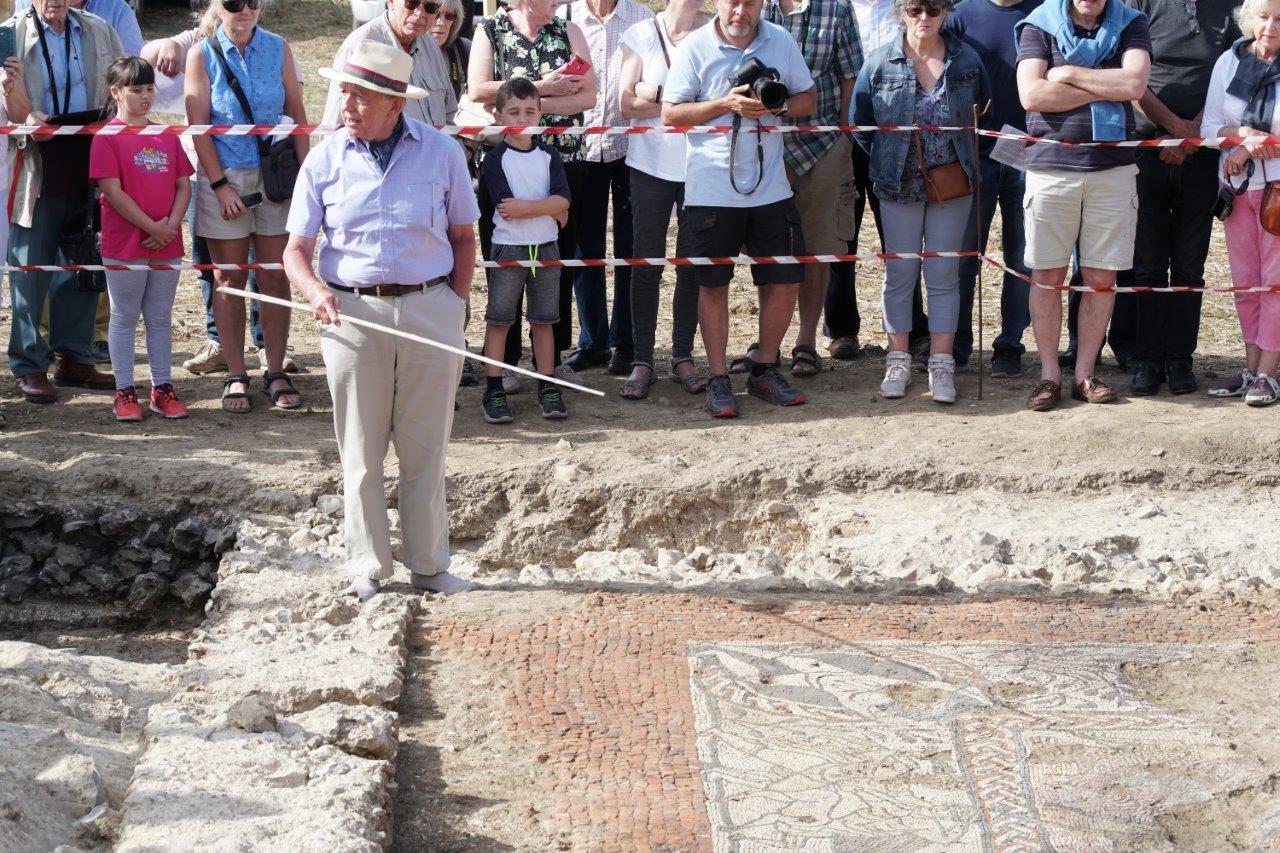 And Alice Jones who continued whilst Anthony had his lunch!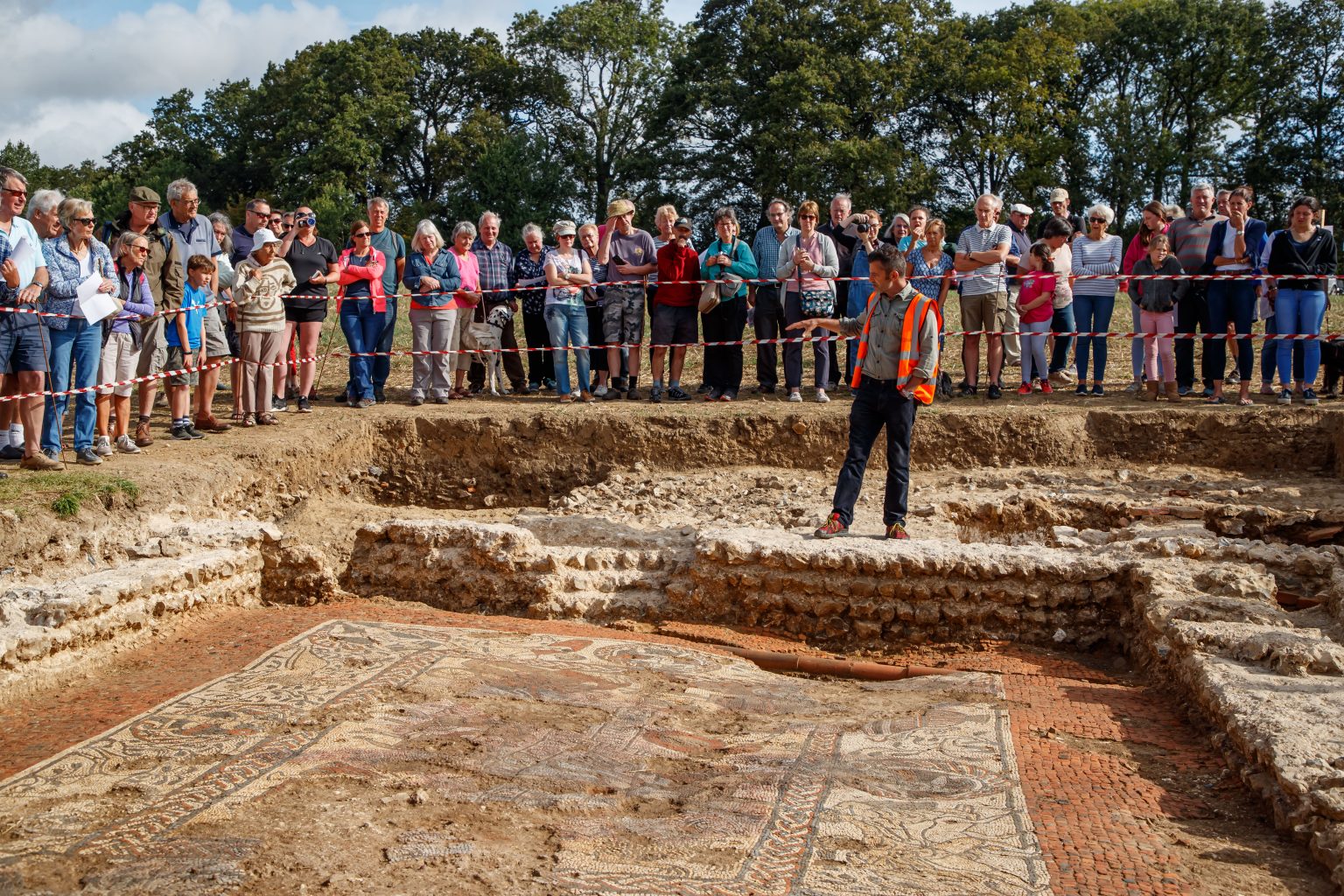 Matt Nichol describing the villa itself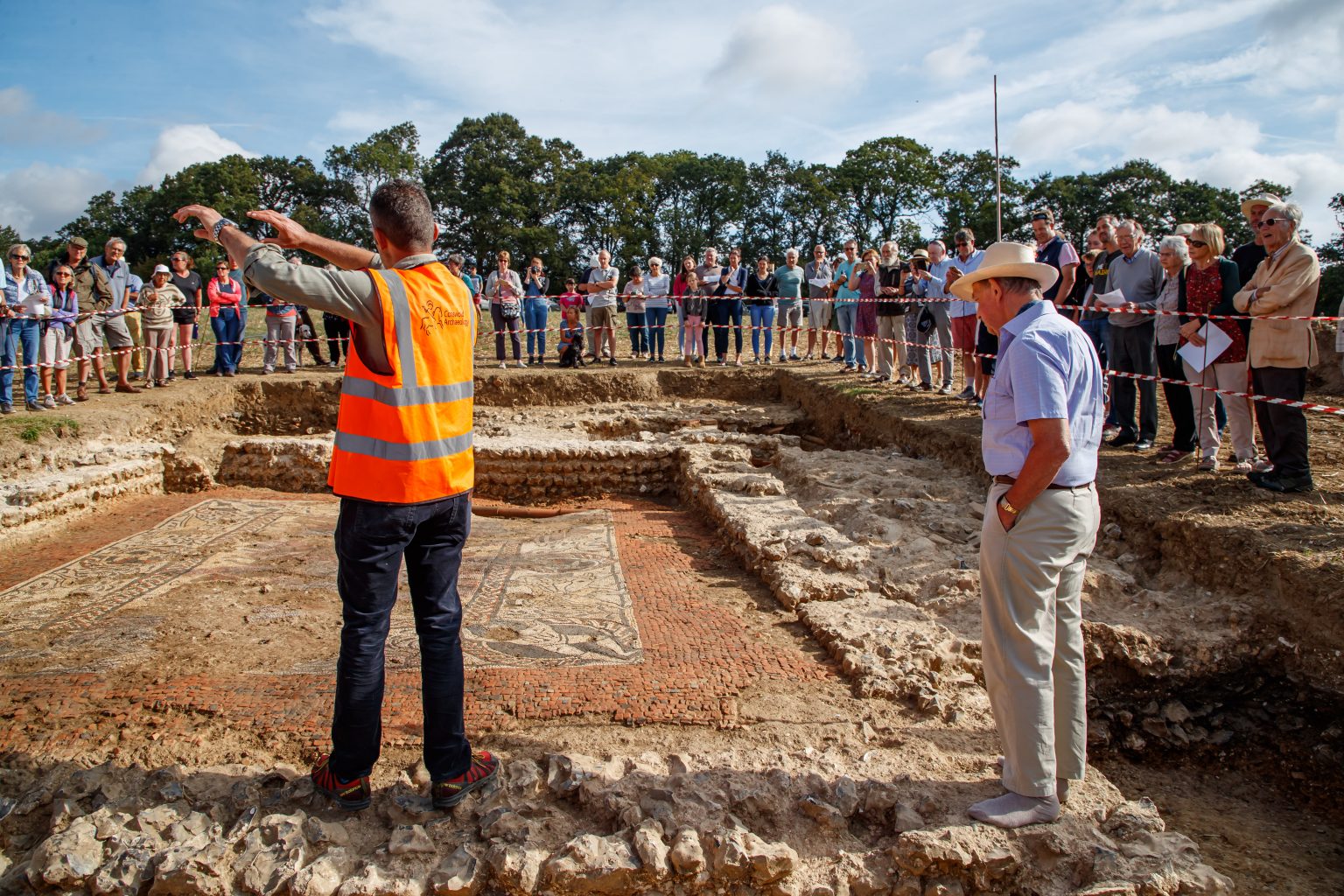 The Combo!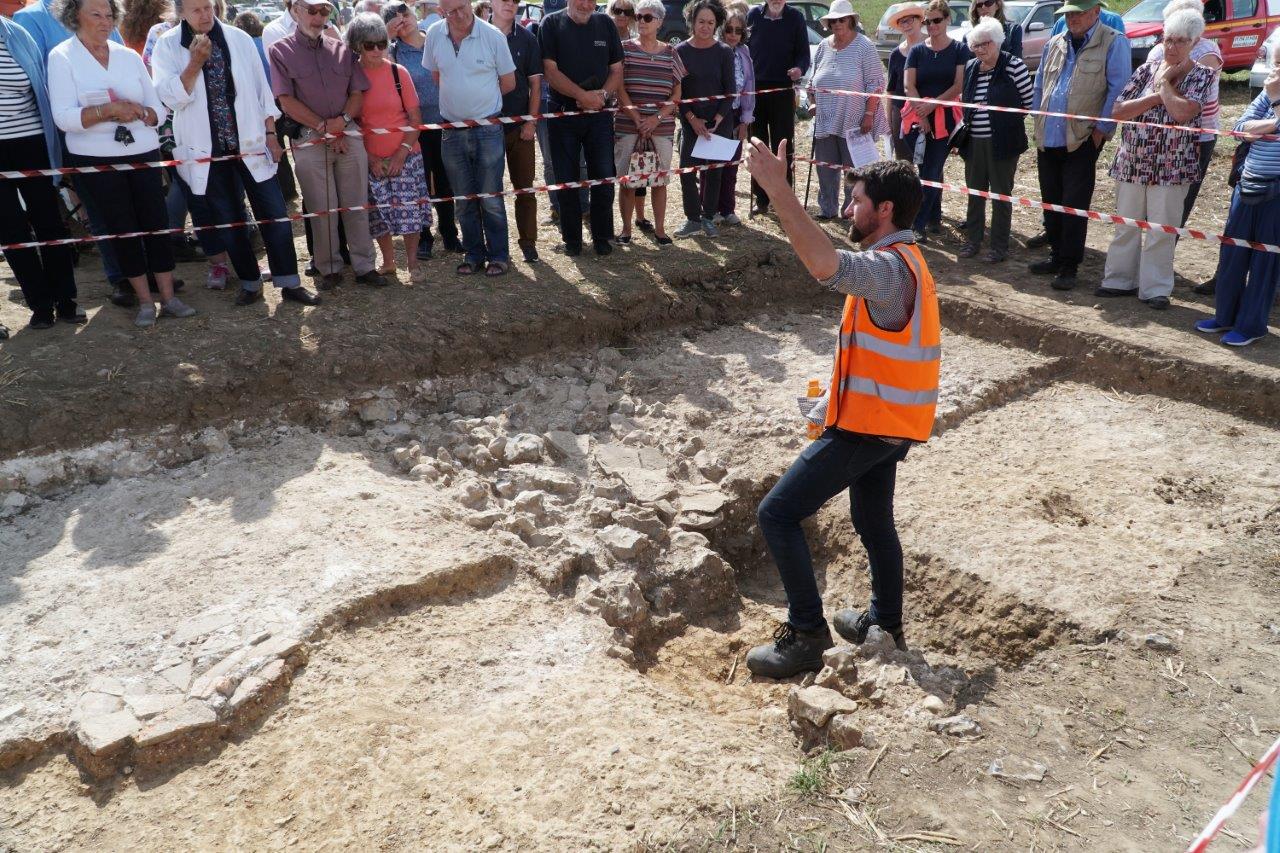 Sam describing trench 1 ………………in the sun and in the rain!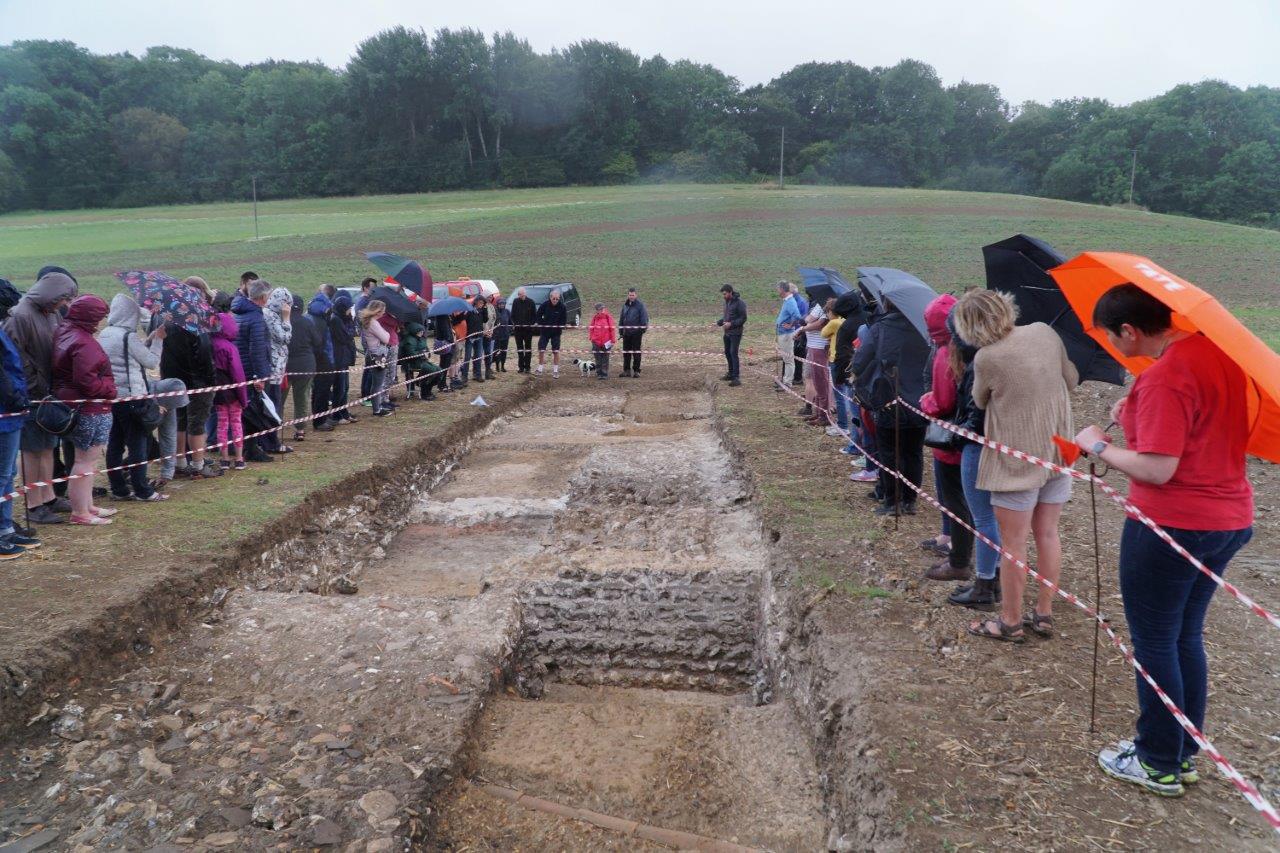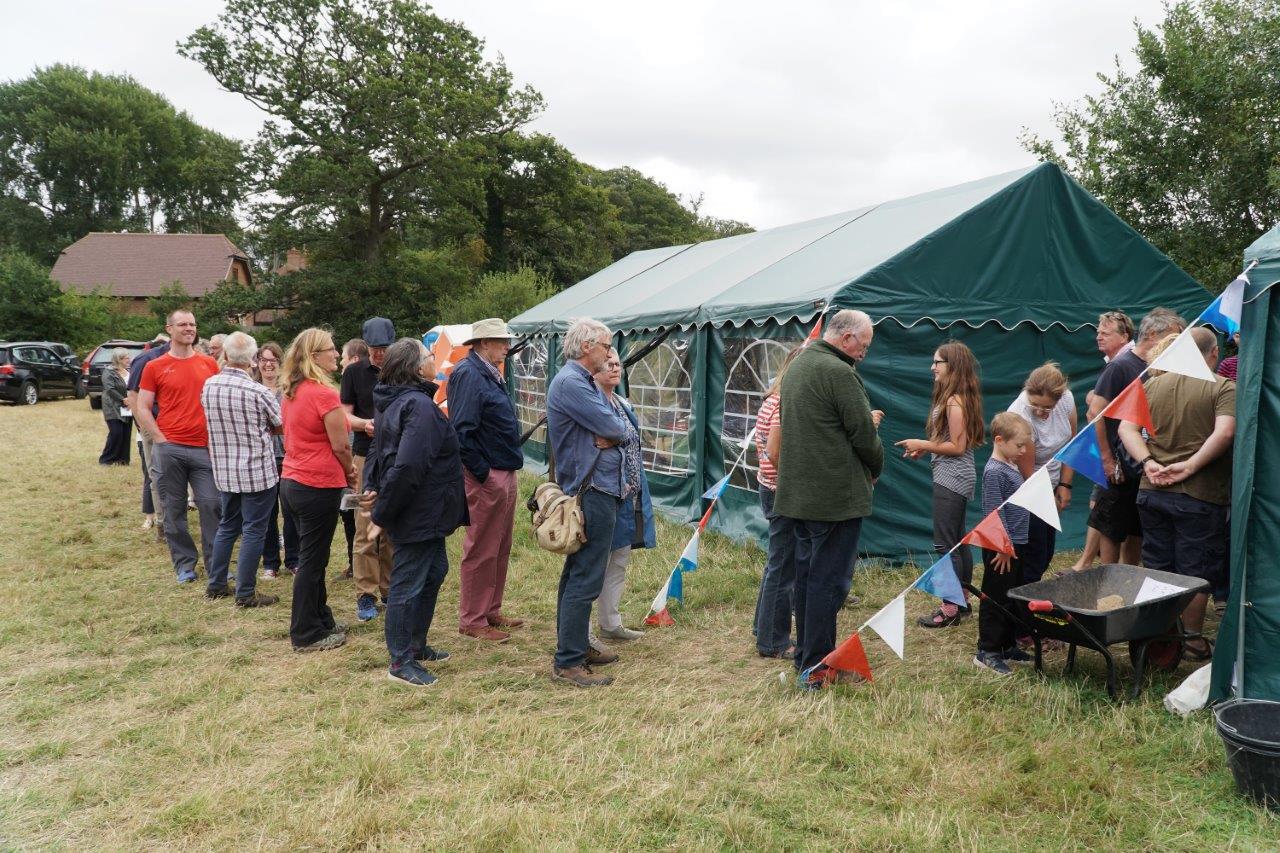 Queuing to look in the "Finds" tent – artefacts and pictures were on display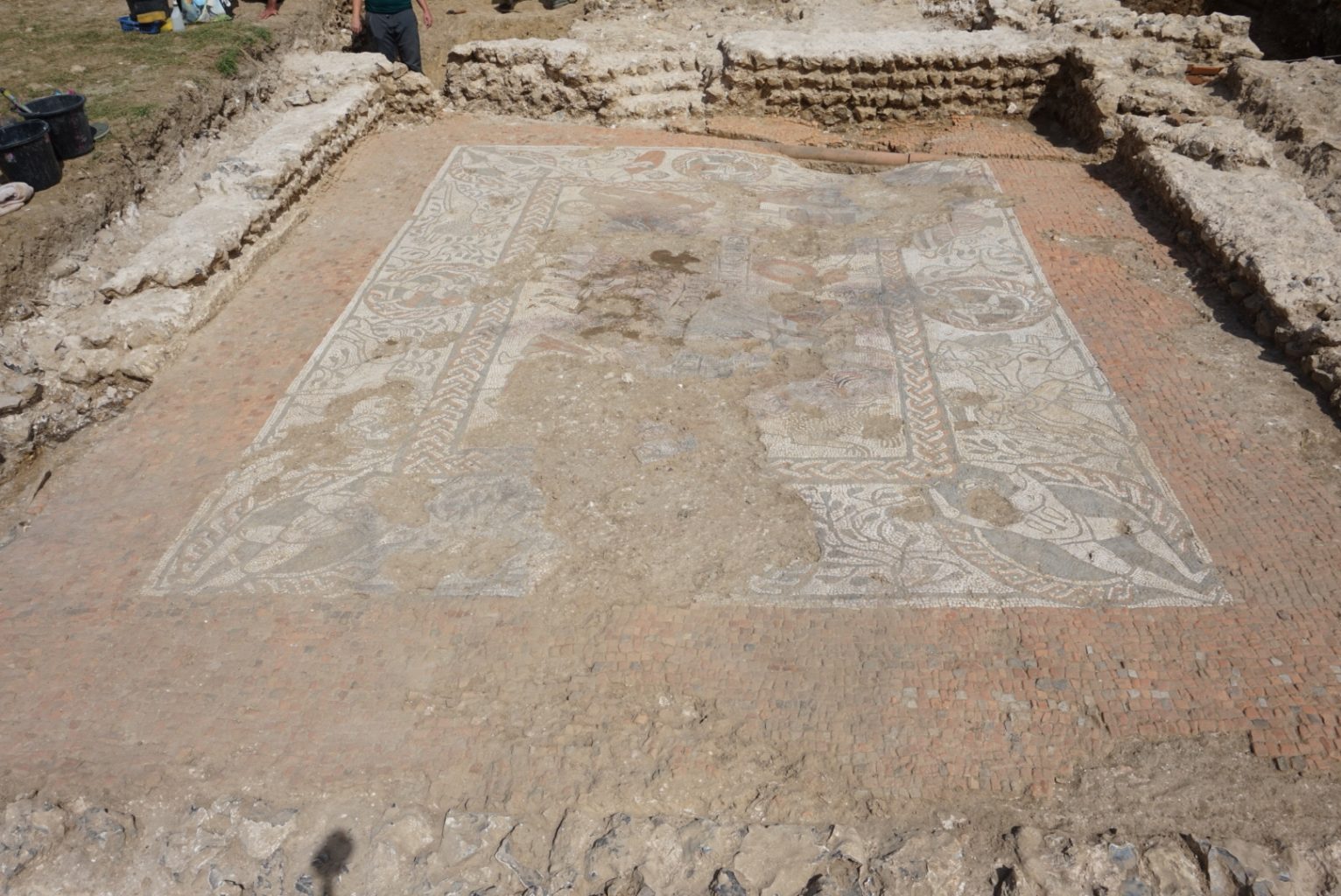 The Mosaic 6m x 5m- the walls of the room can be clearly seen.
The figurative panels are surrounded by a red tesserae border
Pictures today from Richard and David
Many thanks go to the many local volunteers, BHP trustees and members and the Cotswold team who work so hard yesterday to make the Open Day such a success. Special thanks to Anthony Beeson who had many new fans amongst the audience, who found his interpretation of the mosaic story both illuminating and entertaining.
Update: Visitors to the Open Day were very generous and made many donations into the buckets provided. Because of the rain some of this got wet, so it spent the night in the airing cupboard drying out ………John Hayward has suggested this might be described as money laundering! Anyway it is not all dry yet but so far we are up to £2000 and counting!! This will go some way to funding the cost of conserving all those metal objects that the volunteers dug out of the ground! A big thank you to all our visitors.
Look out for The Times and The Mail – both have asked to use the blog photos.