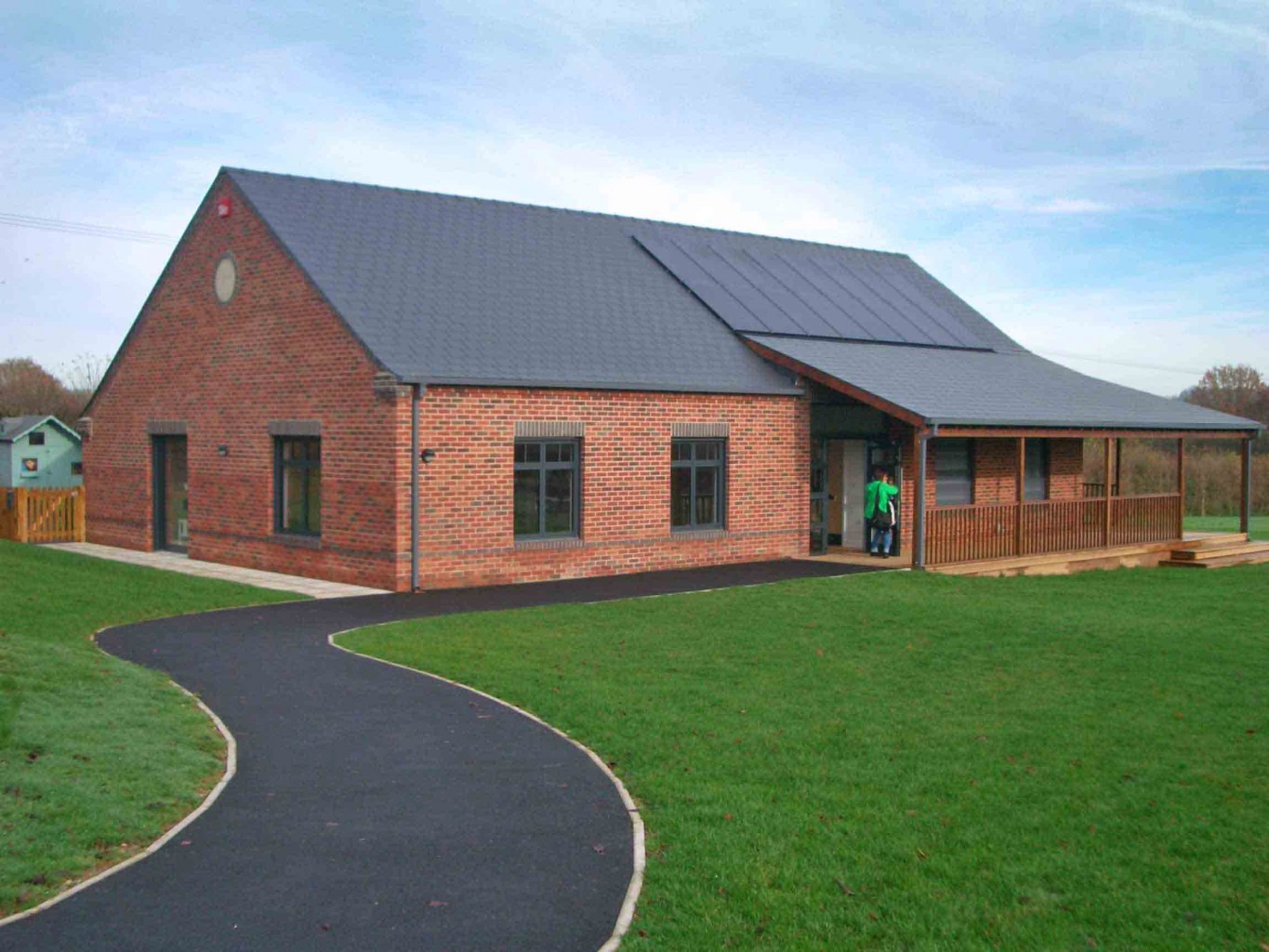 The Trustees of Boxford Parish Hall were pleased to announce that the new village hall is now complete and the Pre-School have been operating from the new premises from 30th June 2014.
In the design of the new building, much attention has been given to measures that make the new building secure, efficient to operate and cost effective to maintain over the long term. Green alternative energy and low energy technologies have been incorporated, including photovoltaic panels to generate electricity, a Ground Source Heat Pump in conjunction with under-floor heating to efficiently heat the building and provide hot water and low energy LED lighting throughout the public areas. The free heat source for the ground source heat pump comes from two boreholes that provide access to "warm" water in the underground aquifer, which is also used via a purification plant to provide potable water supplies to the building.
The Trustees are grateful for the enthusiastic support of a number of individuals and organisations that have helped the project reach this major milestone. Thanks are particularly due to Boxford Parish Council for their support and for grant funding to get the project running, to Stuart Tagg and the Greenham Common Trust who have provided both encouragement and financial support throughout the project, and to Aquadrill who have provided free plant and labour to drill the two boreholes.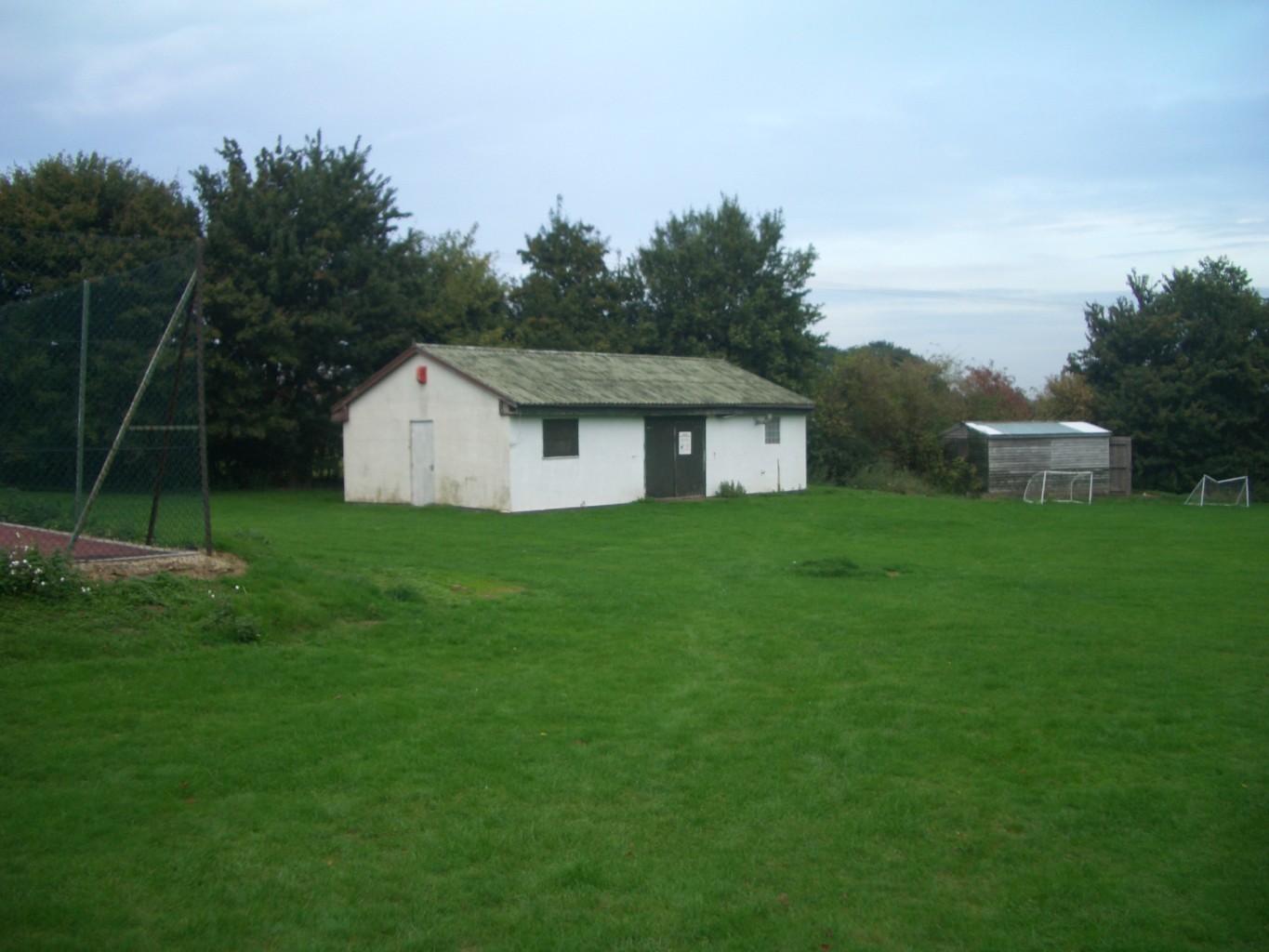 The old sports pavilion now replaced by the new village hall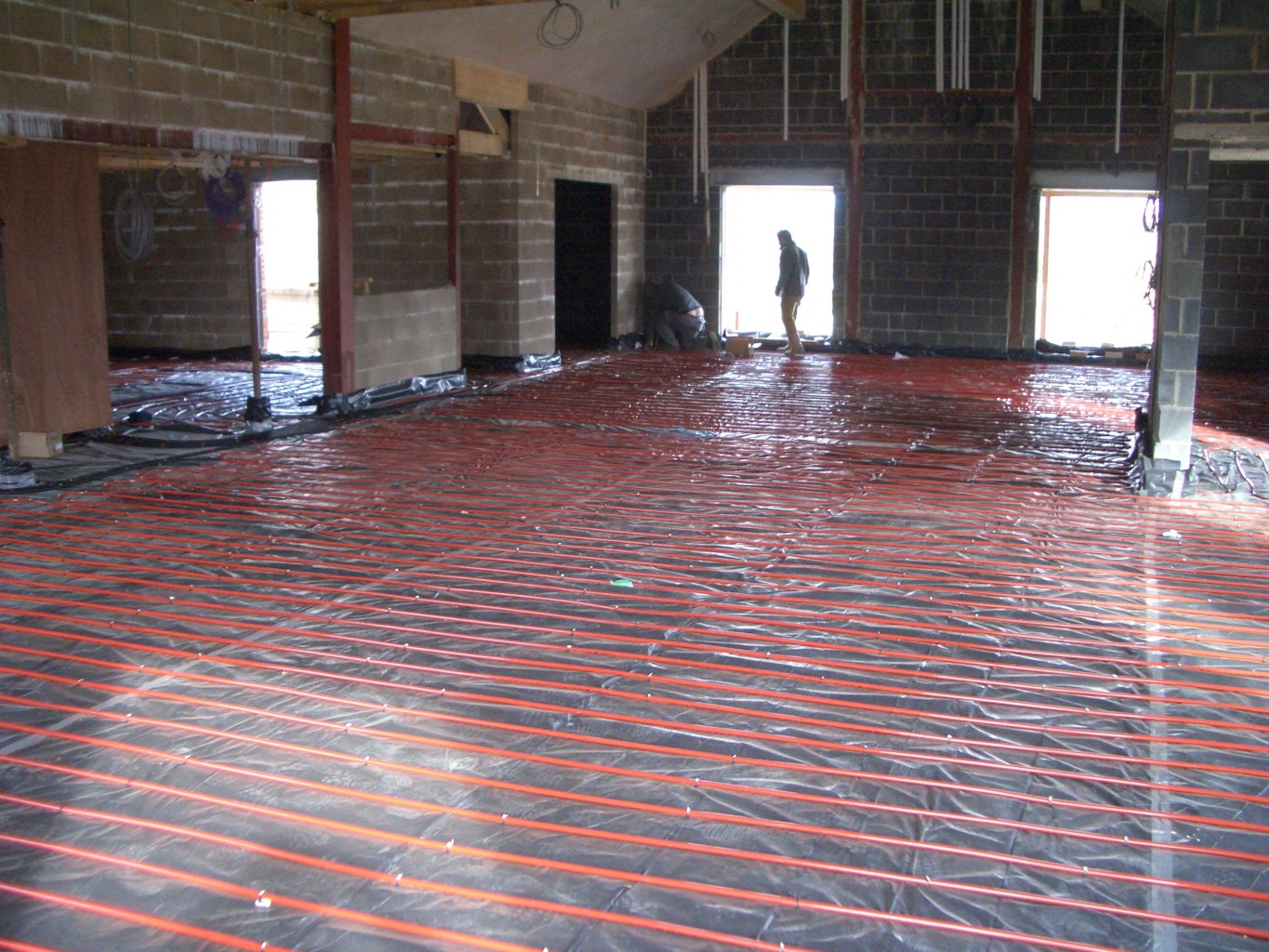 Installing underfloor heating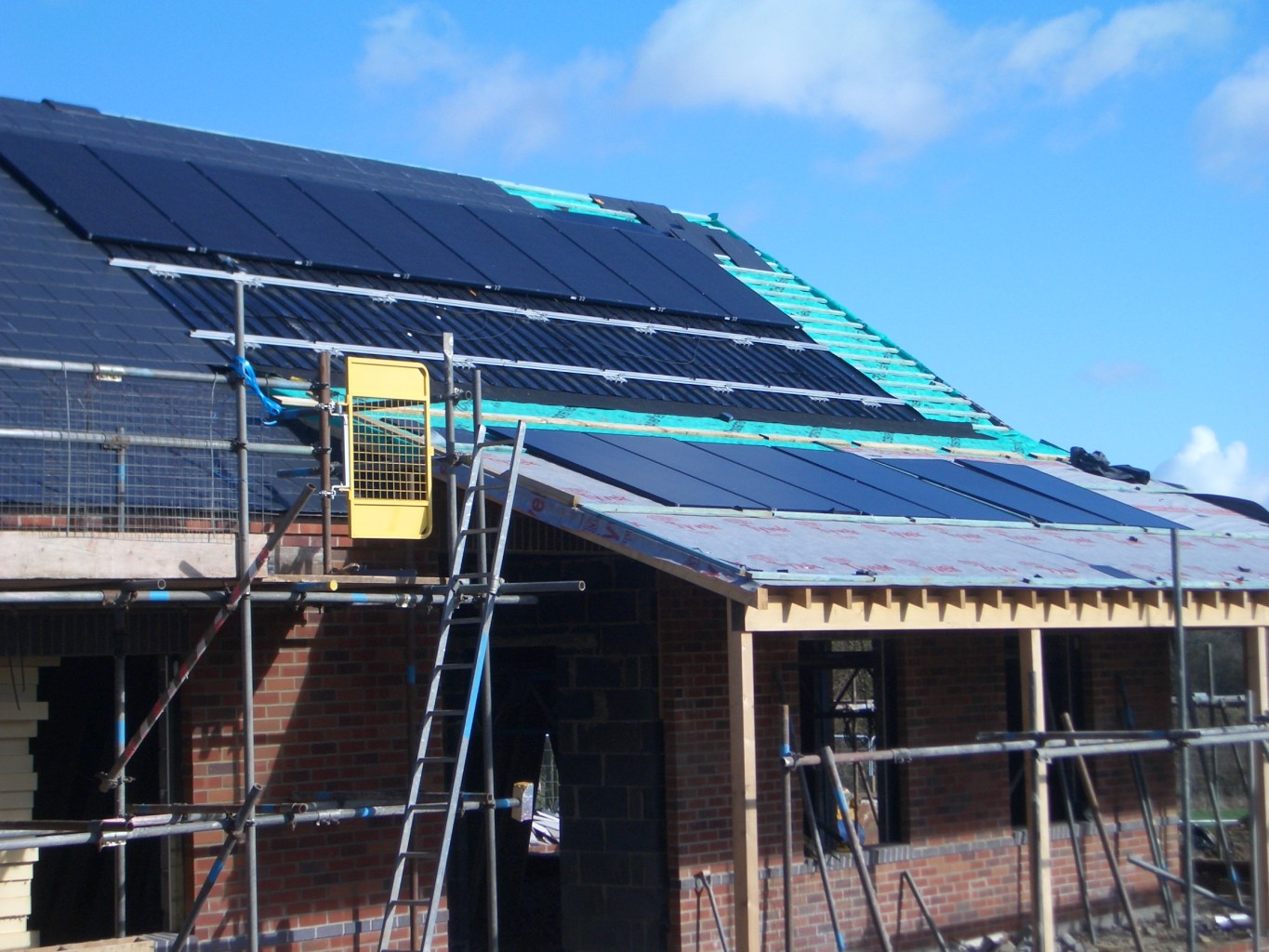 Installing PV panels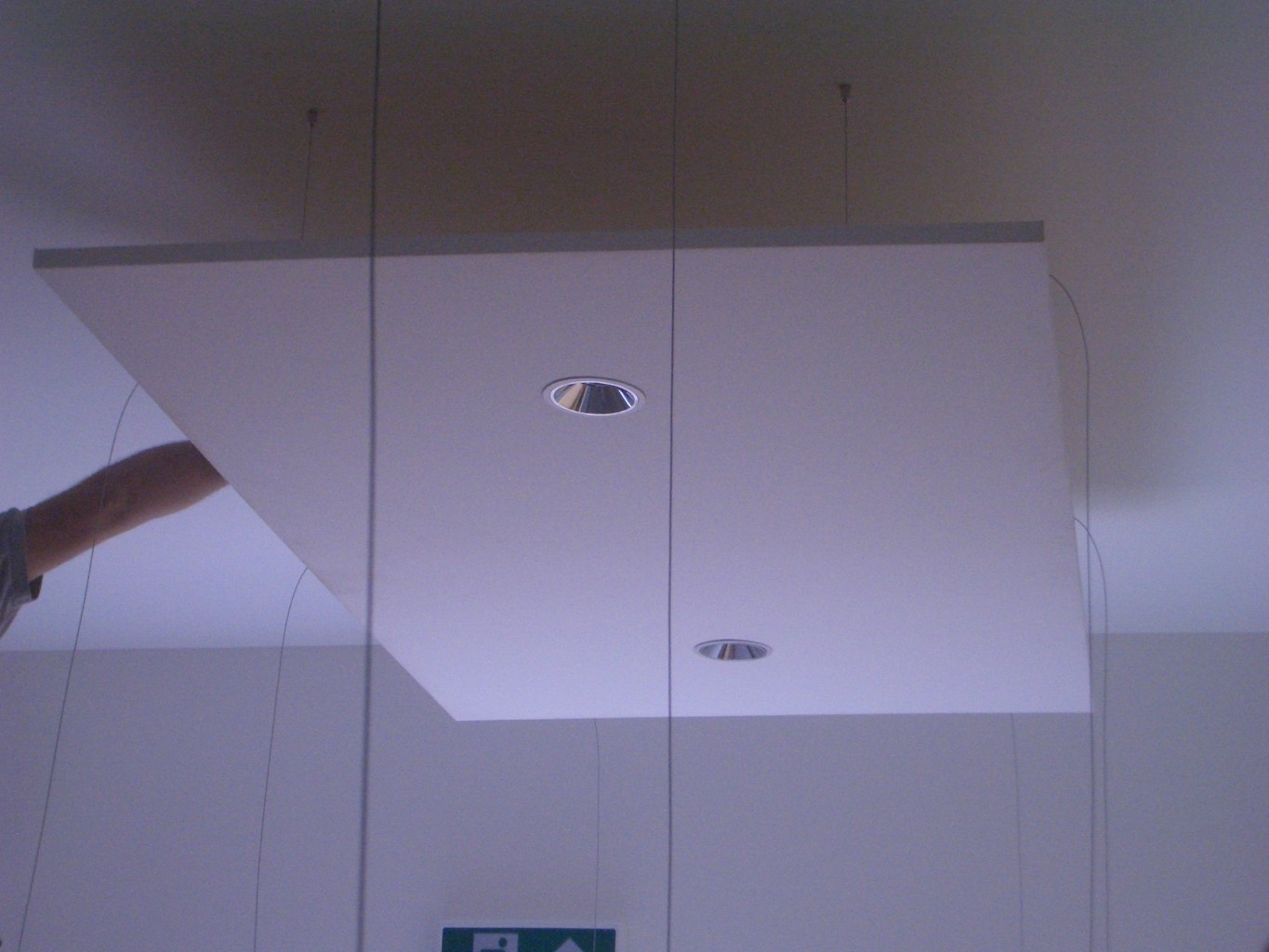 Installation of the acoustic panels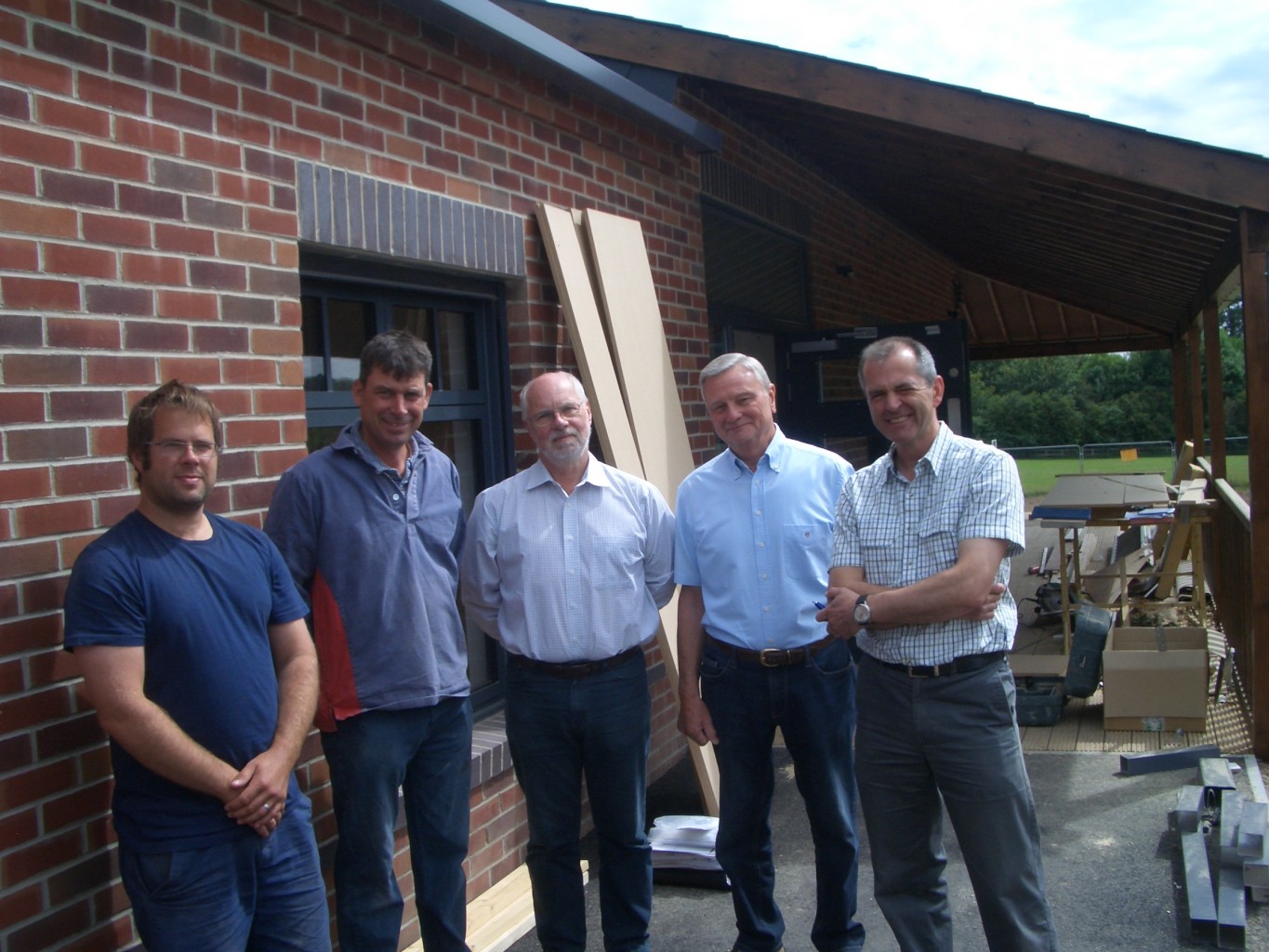 The Team, from left to right:
Simon Mooney- builder/carpenter; Stephen Marbus – developer/builder; Steve Smart – Village Hall deputy project leader and treasurer; Mike Appleton – Village Hall project leader; Howard Waters – architect – Matthewson Waters Architects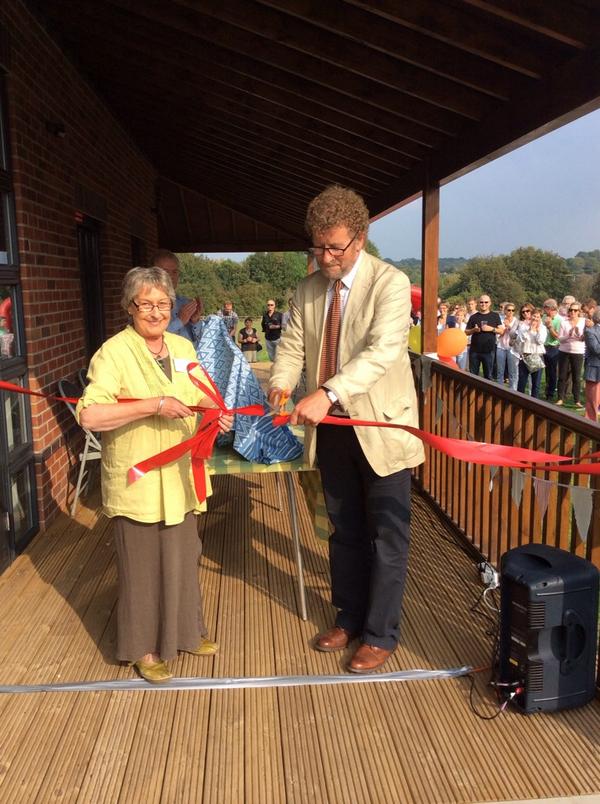 Sebastian Faulks opening the new village hall