Uncovering the walls to the grain drier which is about 3 meters x 3 meters. This can have been  for malting barley – the first stage of brewing beer – so perhaps West Berkshire's first micro-brewery!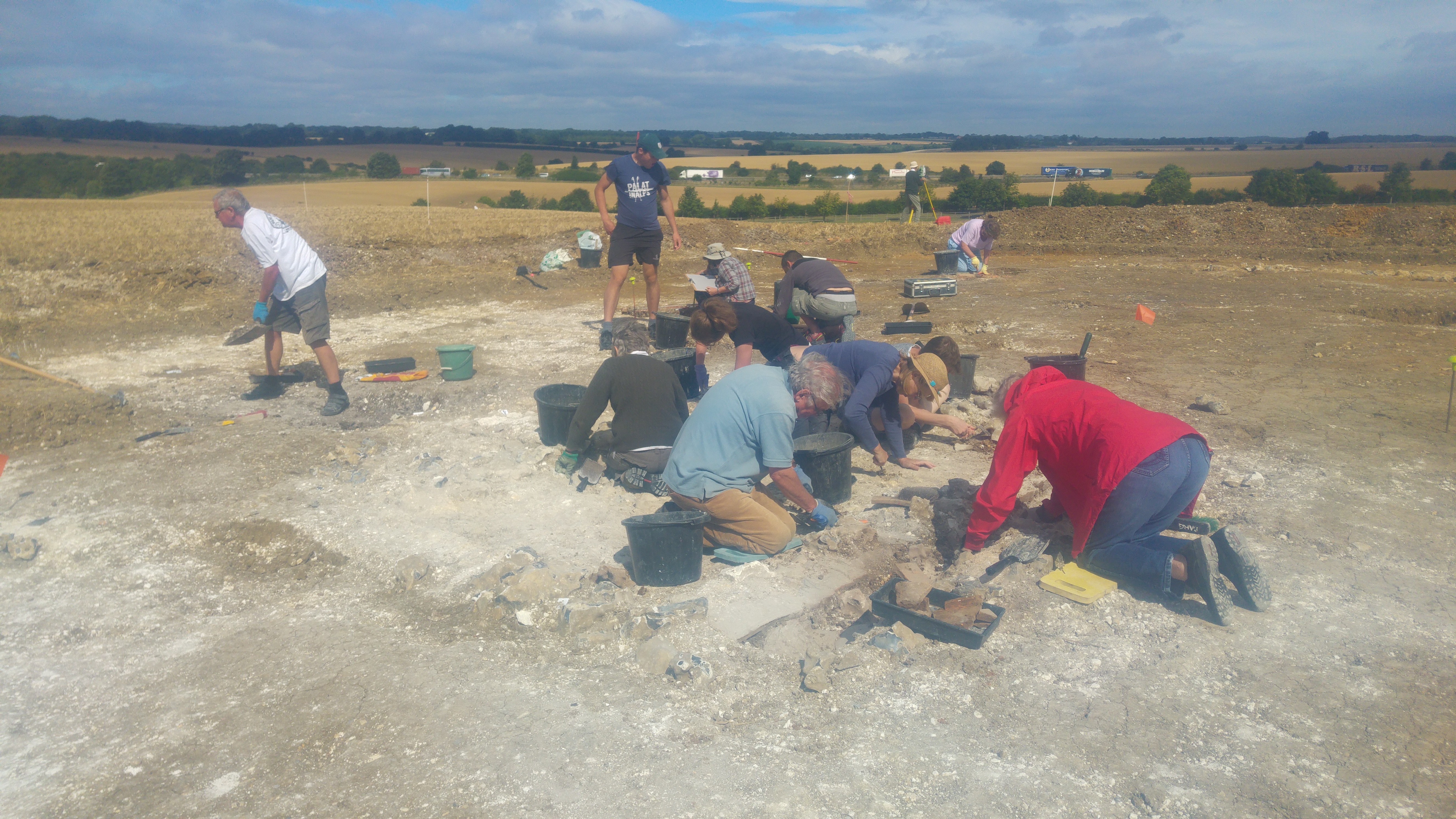 Marvelling at the increasing size of the stoke hole – hard work for James and Jim – the hot air from this fire was channelled under the building and emerged at the opposite end of the building and was deflected back into the main body of the building using  recycled roof tiles or tegulae, all to heat the grains.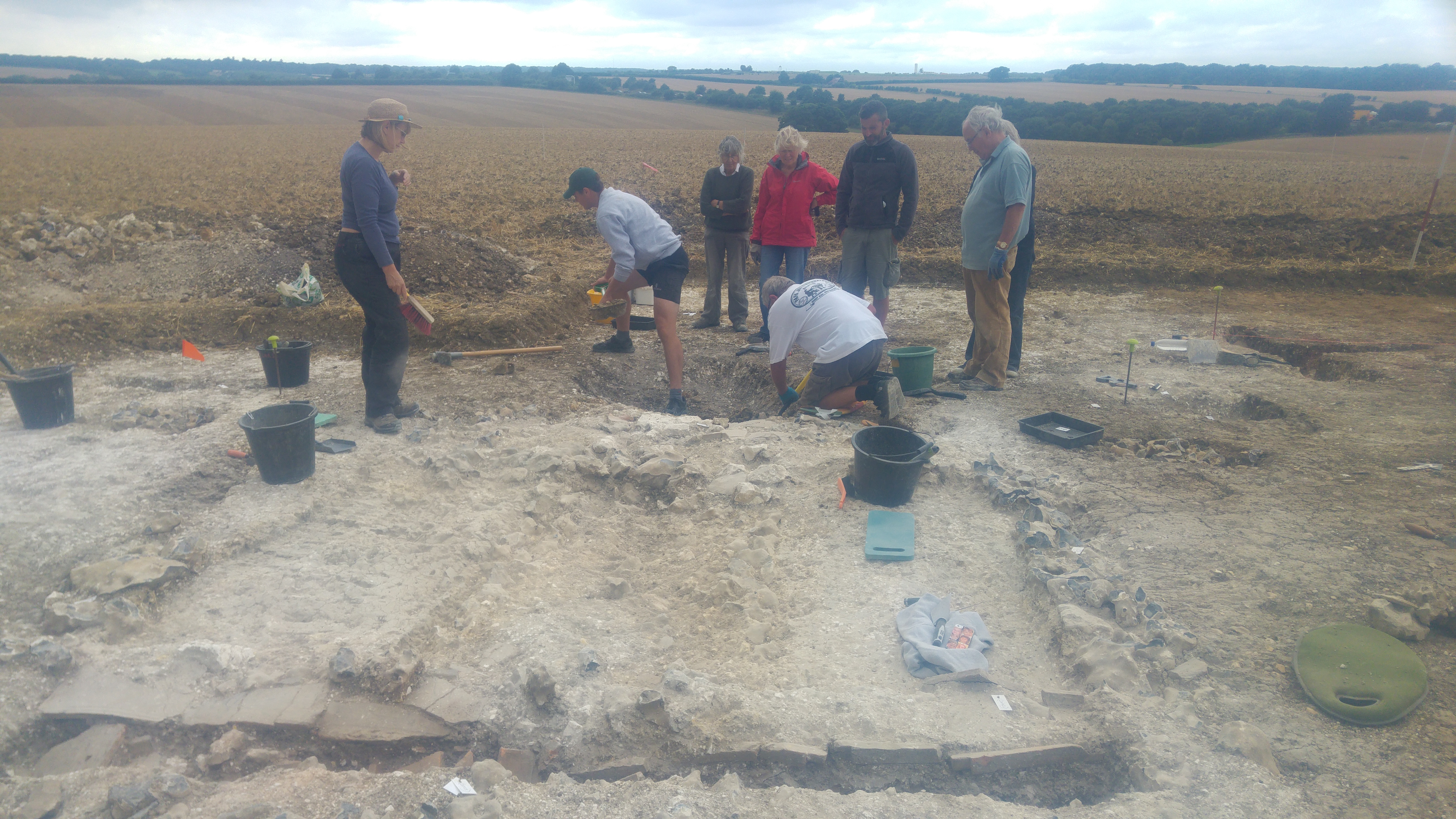 Obviously serious intent by the Romans to produce a brew judging by the size of the stoke hole, the sturdy building and enclosures!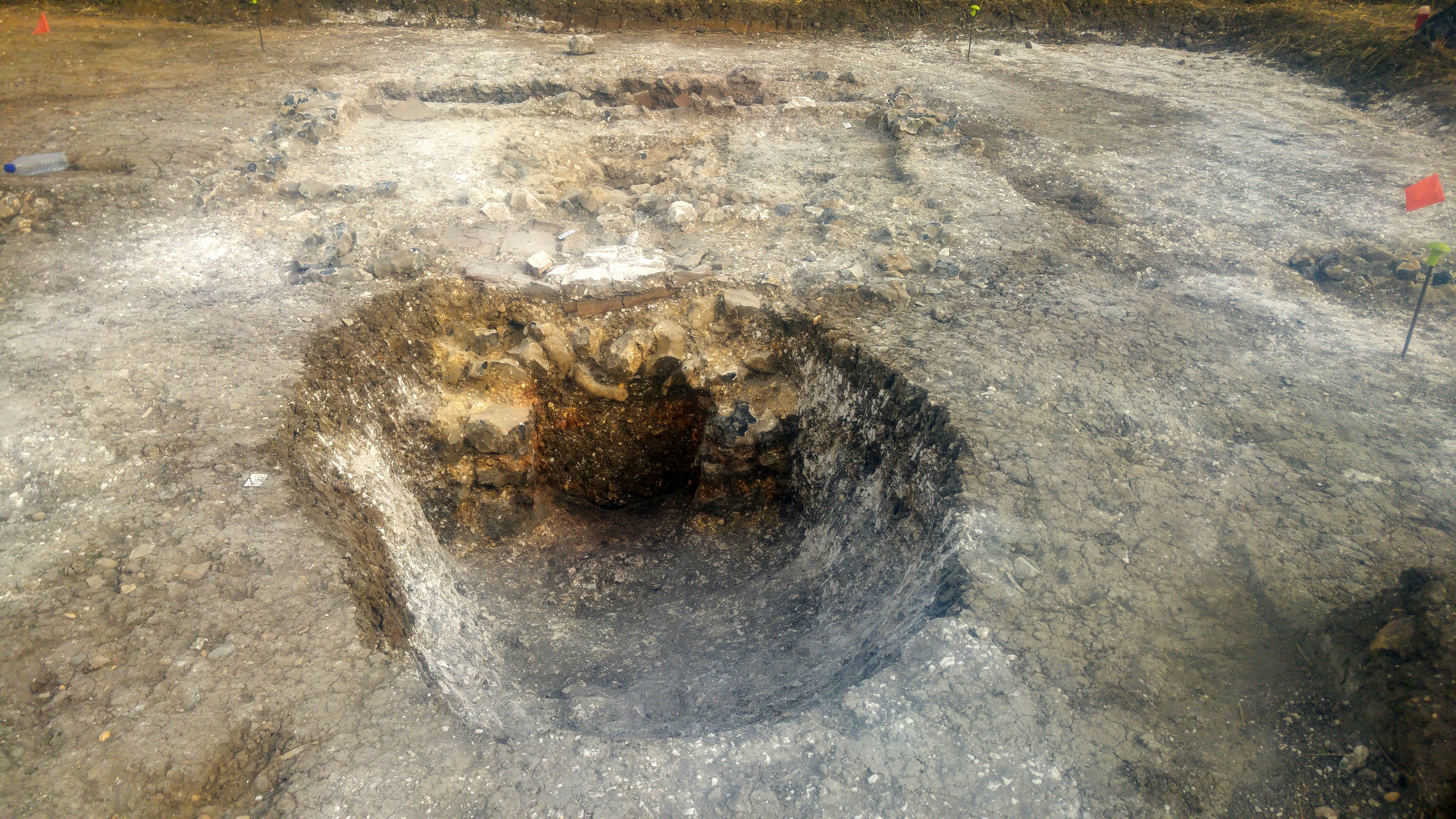 Photos courtesy of Emily