On a sizzling day at Wyfield, 28 volunteers turned out to listen to an initial briefing by Cotswold Archaeology.
Matt explains what he wants this team of volunteers to do in one of two big trenches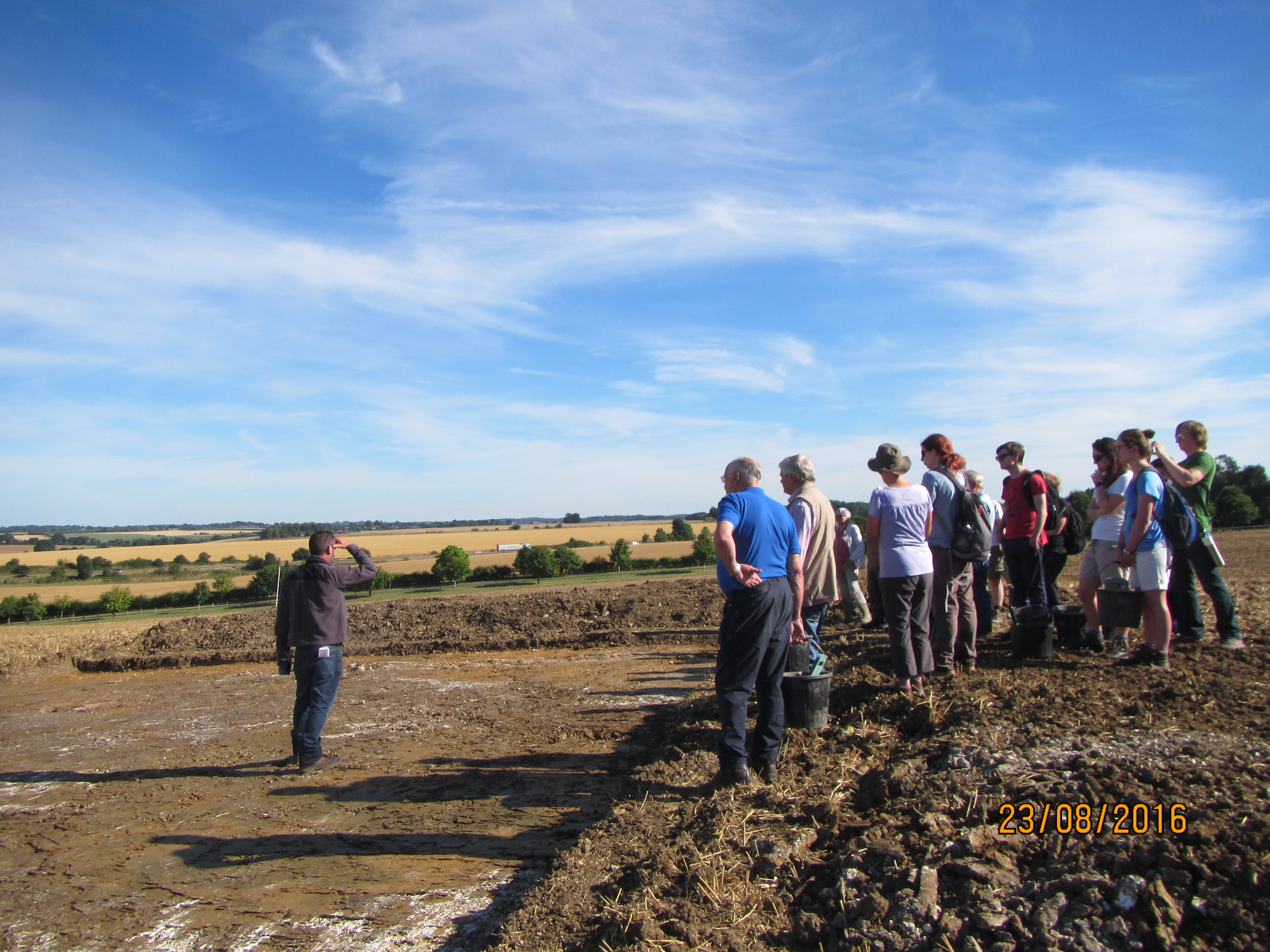 Nancy and Barbara uncover a flint wall in trench 2 after the trench has been cleared back.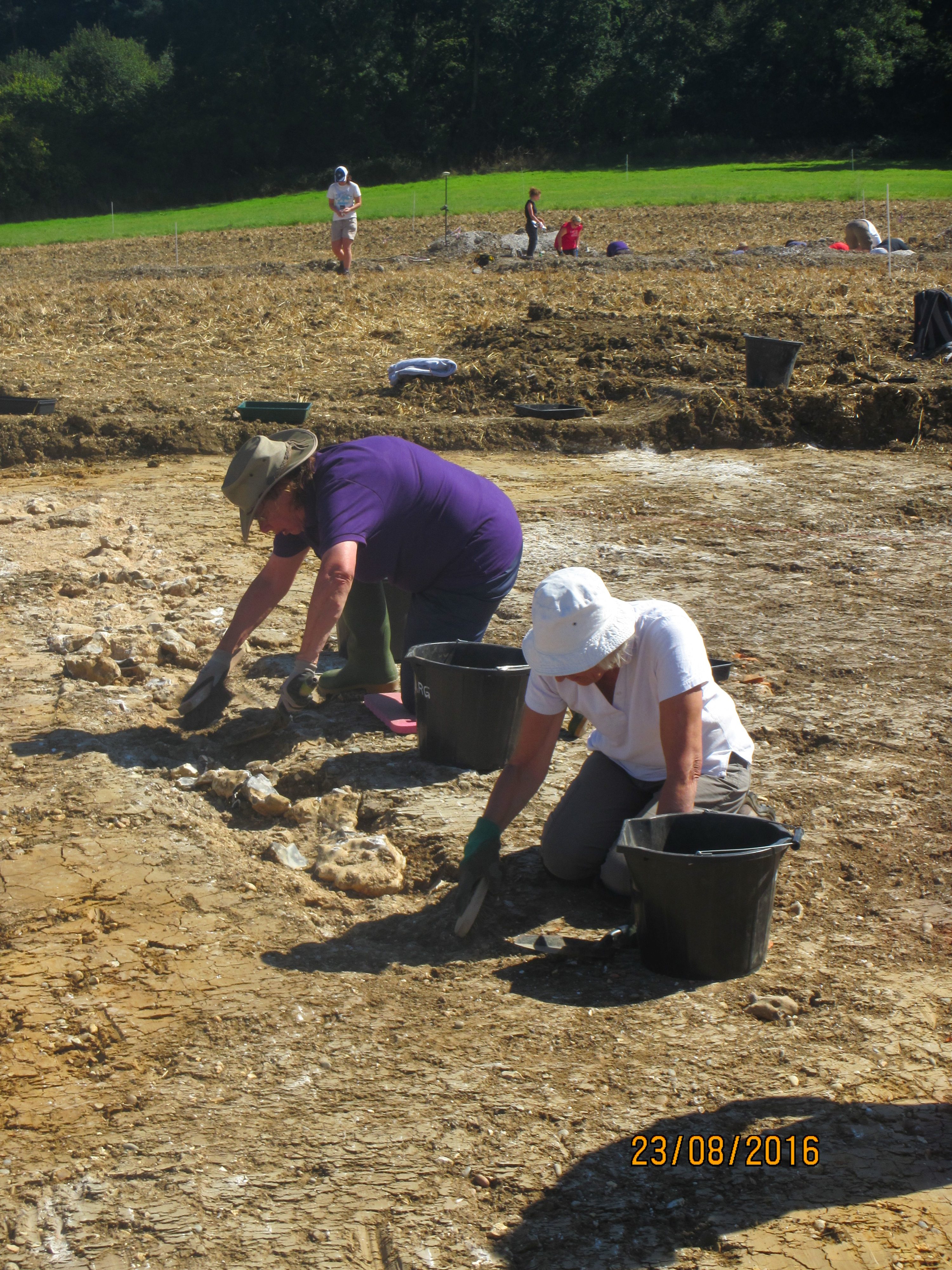 Meanwhile strange shapes possibly pits are being uncovered in trench 1 – these are marked out for excavation.